This is what my desk looks like under the piles of school work that needs doing...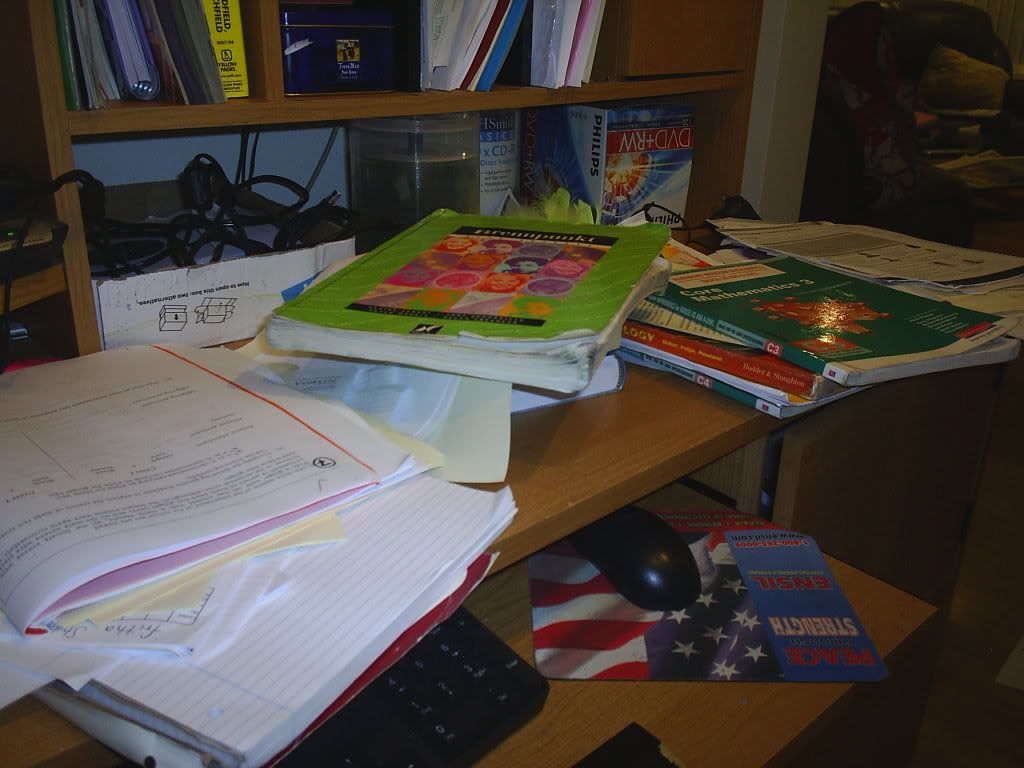 My brain can't take any more however, so I'm justifying my online procrastination by it being slightly beneficial to my education. I'm watching this on youtube...

I think my german teacher would probably prefer me to be working on my coursework proposal though..