After being
sans
internet for ten days, I felt that my online shopping muscles could do with a flexing. Clicking onto asos.com, I audibly "squee"-d when I saw these "flexi jazz shoe ballerina pumps". They're ridiculously cute and a fab dirty silver colour which would work with most of my wardrobe. Aforementioned muscles nearly spasmed at the price, only £12!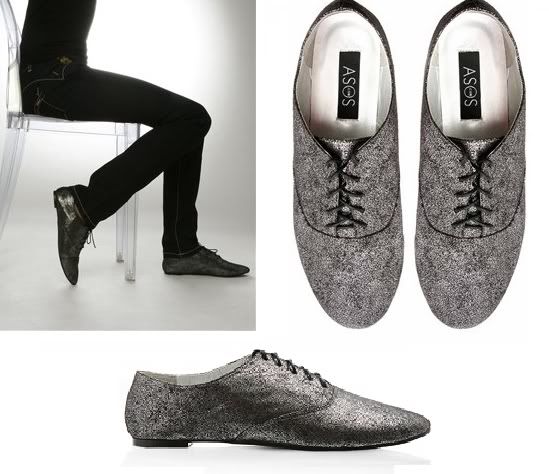 Then I saw they've sold out of size 7s.
My online shopping muscles are cramping*.
And now I have shoe anguish.
*sigh*
My depression was only worsened when I saw these monstrosities.
I feel morally obliged to burn them...
Now, if you'll excuse me, I'm off to catch up with all of the programmes I made my parents record for me whilst I was away. I'll do a big ol' France post possibly later today, possibly tomorrow.
*I realise the muscle thing is a bit weird and not really funny. Apologies, I really can't pull odd analogies off as well as
Winona..