So, I FINALLY feel christmassy. Up until now everything's been a bit ARGH with schoolwork deadlines and trying to get money out of people so that we can pay the deposit on our prom venue, that I haven't really been able to feel the seasonal vibe so to speak. But the tree is now up at home and looks lovely, my grandparents have arrived from London, we've visited the Birmingham German Christmas market and had the year 13 Christmas meal. All is well.
Well, not quite all. I'm finding it really hard to type wearing false nails. Or maybe it's just long nails in general which are the problem, false or real. Never having had long nails, (I'm a biter), I wouldn't know. Anyone help me out here?
Birmingham German Christmas market. All the way from Frankfurt. Einfach klasse.
Christmas presents were exchanged at school yesterday, which I attended dressed as an elf, but forgot to take any pictures *slaps self in forehead*.
I was being a cheapskate this year, so my friends received baked goods: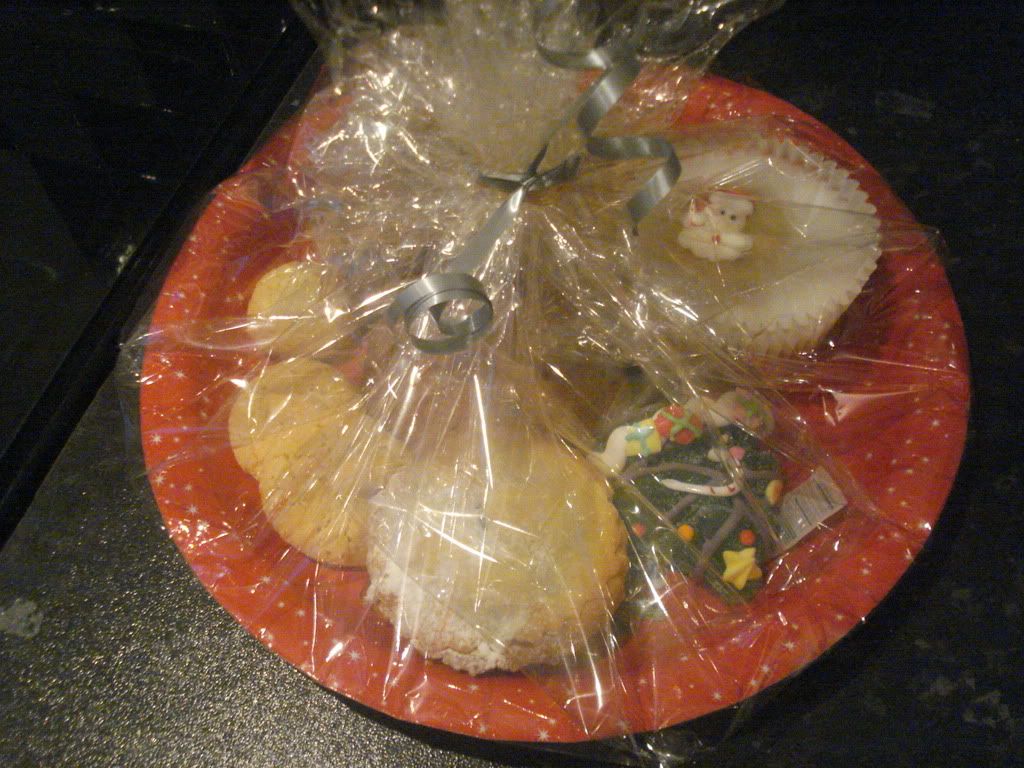 Ok, so due to the excessive amounts of cellophane you can't really distinguish the contents. (Macaroons, meringues, chocolate and pistachio fudge, chocolate and cherry cookies, mince pies, novelty Christmas jelly lollies and cupcakes.)
Christmas presents from school friends do not count as "must not be opened before the 25th December" gifts, so everything I received was duly unwrapped. I loove these earrings from my friend Sophie.
I think they look like something the White Witch of Narnia would wear.
Ah yes, and this morning I made a fool of myself in the city centre by singing carols to collect money for charity. Not alone may I add, but there was not a large number of us at all. And people were being quite miserable and reluctant to donate. (I suppose all the stuff on the news about people feeling the pinch this year especially must be true, or maybe the inhabitants of Lichvegas are really just Scrooges. I kind of believe the latter..)
In full (not really in tune) voice. (I've blacked out the name of my school cause it just didn't seem too wise to be giving it out freely on the interweb.)
I think I have quite possibly rambled enough. I will save any further threatening-to-overflow thoughts for tomorrow. Yes, I will post tomorrow, I am determined to post every day from now on. It's an early New Year's resolution. It's a three days before Christmas resolution..
Oh yes, one final thing.
LOOK AT HOW COOL MY ADVENT CALENDAR IS.
That's right, 24 books which day by day tell the story of Christmas. So much more fun and long-lasting than chocolate.