Ok, so most people have probably seen these already. But my brain has pretty much shut down from illness, so I can't think of anything to blog about that's relevant.
The Devil Wears Prada
- I never got around to seeing this when it was at the cinema, so I finally watched it yesterday. I thought the book was a bit rubbish, so I didn't have high hopes for the film, but it was alot better than I'd imagined. One of the few adaptations that I thought were better than the original book. And has anyone else noticed quite how incredibly huuuge Anne Hathaway's eyes are?
Disturbia
- I really dislike horror films but one of my friends told me this was more of a thriller, so I decided to give it a go. It is very, very good. And Shia LeBeouf is just gorgeous!
Snakes on a Plane
- If your brain has all but shut down and you just want to watch a simple fun film to help reduce it to mush, Snakes on a Plane is the film for you. It's hilarious because it's so bad.
Notes on a Scandal
- I saw this at the cinema and watched it again this week. With all the huge special effects blockbuster films that dominate cinema at the moment, it's refreshing to see such a well acted actually-could-happen-in-real-life film. Judi Dench is quite frankly phenomenal in this.
In other news, apparently it's going to snow tomorrow. If it does though, I bet it'll just be rubbish quick-to-disappear snow. We don't get decent snow in the midlands. Well, we did for one day last year, school was even closed.
I'll leave you with a picture of the snowman we built. He's about 8 feet tall.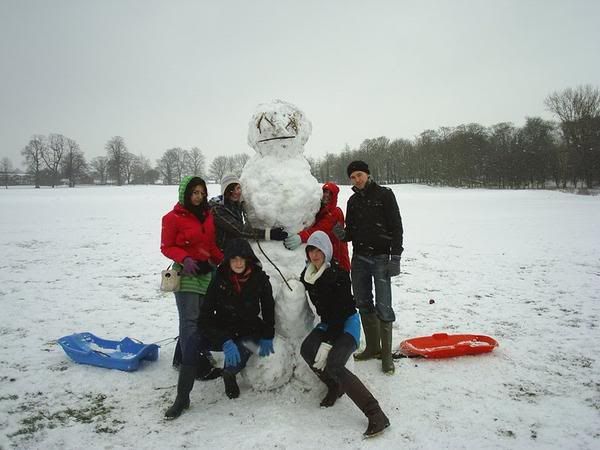 Sorry if this offends anyone!