Ok. So I forgot how boring revising for exams is.
Yesterday I went on a quick jaunt into town and bought a huuuge men's jumper for about £4.
Today that jumper has been reinvented in the form of a sweater dress.
Voila!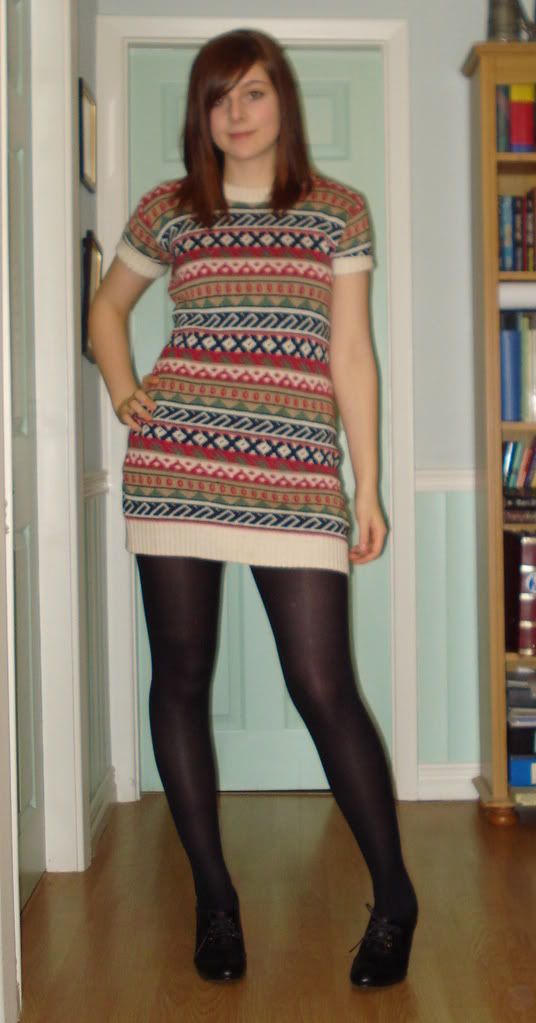 The sleeves were a right pig to put in, but all in all it was pretty much simple.
And it's slightly reminiscent of the Stella McCartney A/W 07 jumpers.