At first I loved this.
But after all this lot and other similar shoots...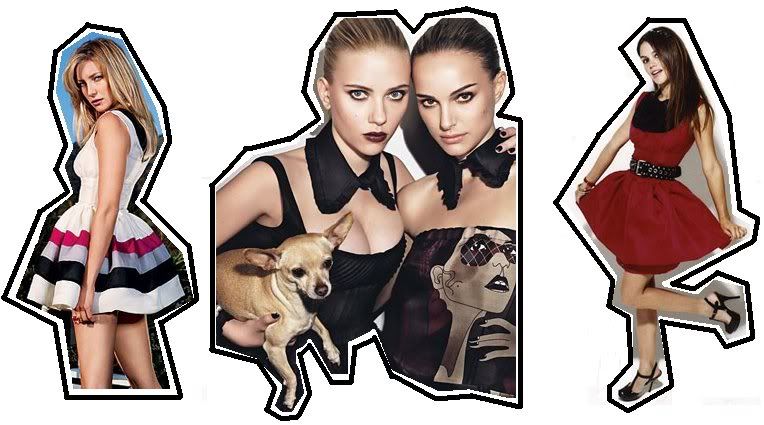 ... it all seems jaded already, and it's barely properly spring yet.
I suppose the only saving grace to the Miu Miu overexposure is that I like all of the celebrities who have done shoots dressed in the brand, and they've all got great personal style. Well, with the execption of Scarlett Johansson, I have an irrational hatred of her. Ok so it isn't irrational, it's based on the fact that Lost In Translation is the most god awful film ever made. IMO.
I wish stylists would stop just replicating the entire look as seen on the catwalk. What's wrong with pairing one of the skirts or the ruffled collar with clothes from another designer? Magazines are always telling us that it's such a fashion faux-pas to dress head to toe in one brand or designer, but then that's exactly what they do to the models/celebs in their shoots?