I realise it's not exactly a collection to take seriously, but I can't help but giggle when I see the Victor and Rolf "NO" belt.
It just reminds me too much of this belt off the "Condom - Essential Wear" sexual health adverts that are on tv all the time.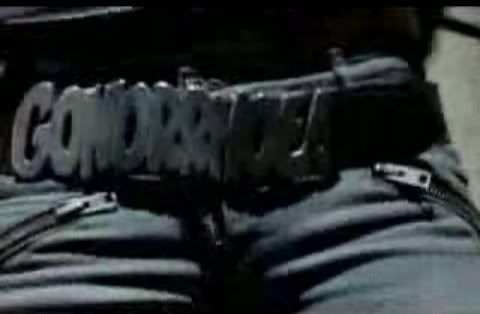 Which would you rather wear?
I think that if I were a less emotionally stable person I might have cried when I saw this:
This doesn't seem in any way like the Miu Miu that produced the wonderful,
if now overexposed
, SS08 line. Except the shoes, the shoes are good.
Ok, ok so some of the dresses are alright and I haven't exactly given it a chance yet, but seriously, I don't think this collection is going to grow on me very much..