I went to see We Are Scientists play a the Carling Acadedemy in Birmingham. They're amazing live, the atmosphere was incredible. I didn't wear any sort of interesting outfit because I knew I'd just get really hot and sweaty and covered in the beer that people throw into the crowd. But I wanted to do something a bit different with my makeup, so taking inspiration from
Selina
this is what I ended up with.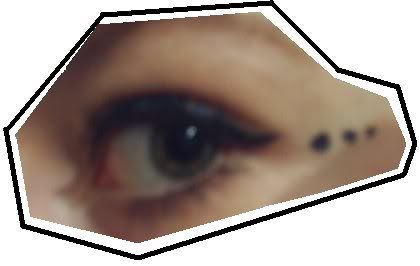 You can't really see but I went over the black lines with a glitter liquid liner too. Surprisingly it all held up throughout the gig despite all the pushing and shoving and almost falling over that occured.
I'll definately be looking around for more makeup inspiration from now on.