Featuring my new homemade skirt.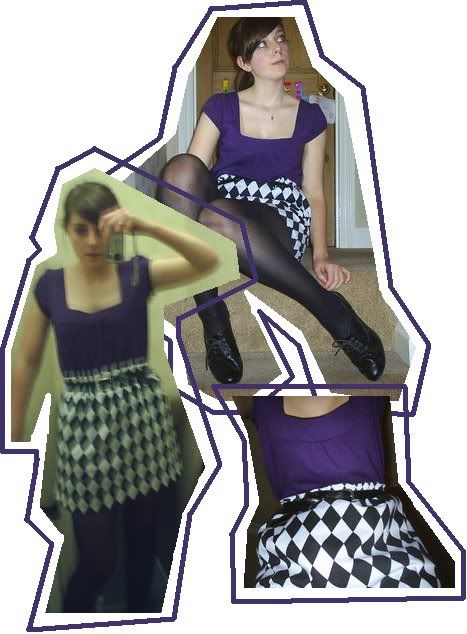 It got mixed reactions at school. The girls mainly liked it, and the lads said either a) it made their eyes got funny or b) that they'd like to play chequers on it. Mature
as always
.
Actual half decent posts to come soon. School has taken over pretty much 99.9% of my life.