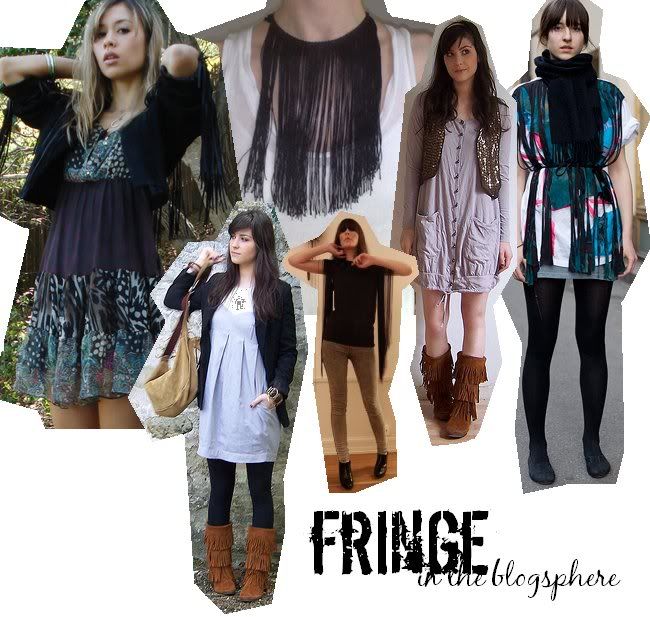 Fashion Toast
Kingdom of Style
Le Blog de Betty
Hel Looks
It seems there's alot of fringe doing the rounds at the moment, and I have to say, I want in. I haven't seen many tassels around in shops lately, so I might have to try my hand at some DIY, like Queen Michelle's fringe necklace or
LC's feathery creation.
I decided to have a hunt on ebay too, and made a little collage of the fringey things on offer.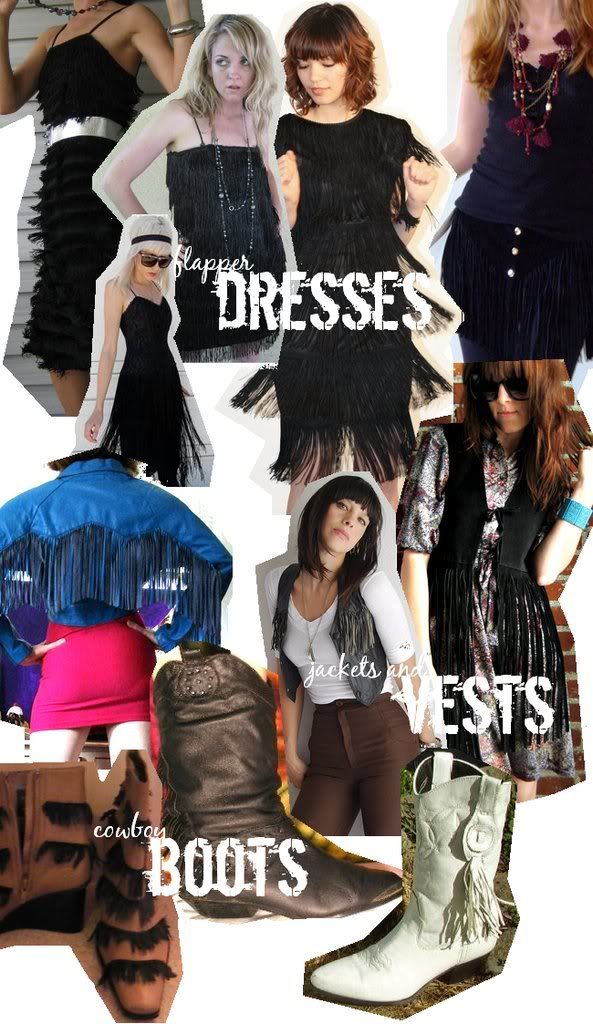 I'd really love to see a blogger buy and style
this
too.
I'm not sure if I'm ready to try and pull off a tasseled jacket, but shoes seem a safe way to, well, fringe-ify an outfit. Minnetonkas seem to be the go to shoes for fringe, and they aren't nearly as expensive as I'd thought. Hopefully one of these will be making their way into my wardrobe (and onto my feet) in the not so distant future!