So after months of planning and organising and stressing out and to-ing and fro-ing everything finally came together for the Prom last thursday.
And I know it's a cliche but it was one of the best nights of my life. I suppose it helps that my year actually all get along and like each other, which lends to a great atmosphere.
Anyhow, you don't care about that, so here's a couple of pictures.
My dress probably won't be to many people's tastes but I make no apologies for that. I loved wearing it, even if it was a bit of a health hazard when it came to walking up stairs/ nearly falling over from people treading on it.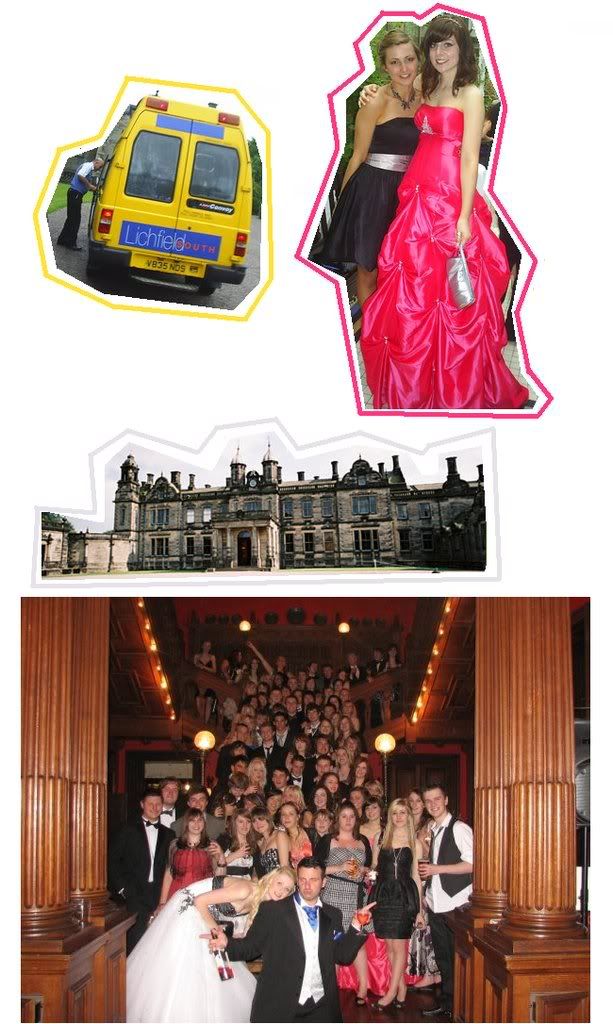 Nothing beats pulling up the sweeping gravel driveway of a stately home in a bright yellow minibus.