I wanted to show you all these pictures of the leaver's hoodies my year got as a sort of celebration/rememberance thing for the end of the year.
They might not be particularly fashionable, but they hold great sentimental value (and are pretty damn comfortable too!)
They've got our school logo embroidered on the front with "(School Name) Leavers '08" under it, and on the back everyone has their nickname and the 08 is made up of eveyone in the year's names.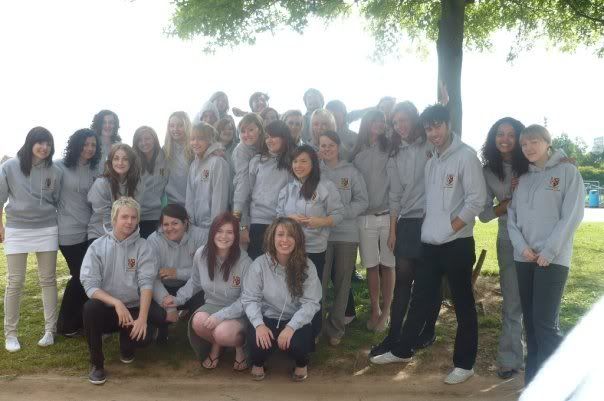 We all have bright futures as catalogue models ahead of us.
Note to self: short hoody over long t-shirt = crapness.