Sometimes it sucks to live (and shop) in the UK. As if it isn't bad enough missing out of Forever 21 and it's cheapy fashion thrills*, I've recently come across another inaccessible foreign shop, full of ridiculously covetable clothing.
I've been noticing that Monki has been popping up quite alot in the outfit descriptions of
several
cool
swedish
bloggers
.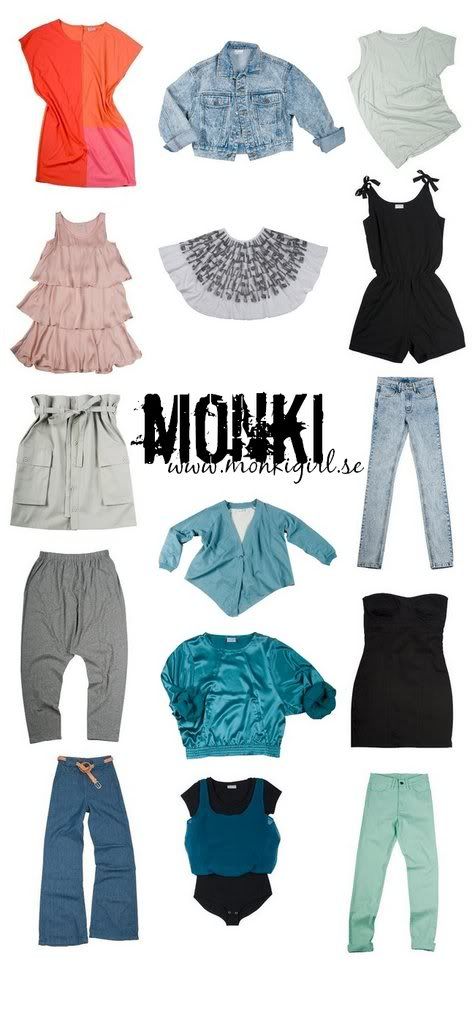 Seriously, this is just a teeny collection of the amazing stuff on the website. I think I want it all. Especially the asymmetric grey t-shirt, and the orange and pink colour block dress, and the acid wash skinnies...
Swedish people, you are so lucky!
Ok, so you can get F21 stuff shipped over here, but personally, I'd rather not have to sell my soul to afford to pay for shipping..