What you really want in your hair this summer are cocktail umbrellas.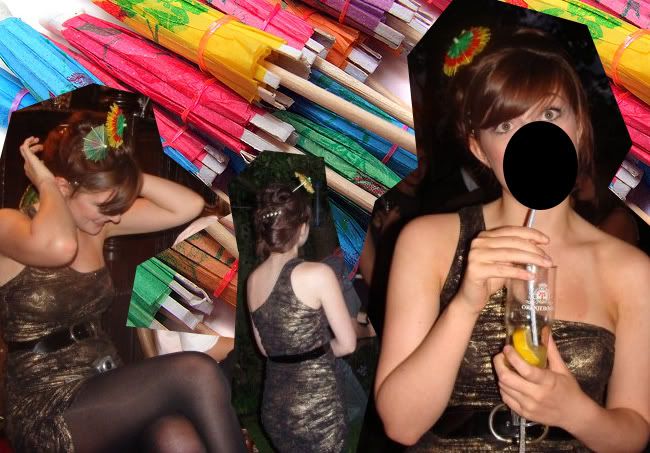 Even Wino agrees. She wore them in her hair at Glastonbury (but don't let the shambolic performance she gave there put you off the brollies!)
And although it looks like I was trying to copy Amy Winehouse with my hair for last friday's cocktail party (happy 18th Liz!), it's merely a coincidence, as the umbrellas were added after I got to the party. I don't really aim to emulate the image of a crazy drunken drug addict. It's not a good look really is it..