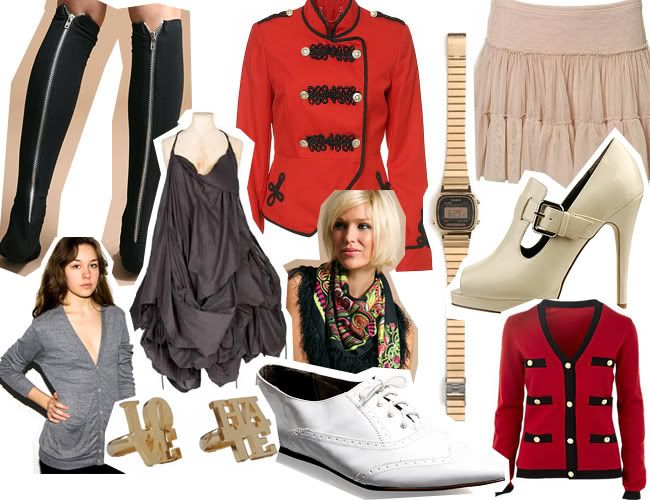 Clockwise from top left: Leg Avenue at Asos Biker Back Knee Highs, Topshop Cornelli Jacket, Urban Outfitters Mini Casio Watch, Topshop Mesh Tier Skirt, F21 Buckled Patent Platform Stiletto, Oli Fusion by PPQ cardigan, ASOS Patent Pointed Brogue Flat Shoes, Urban Outfitters Word Rings, American Apparel Unisex Tri-Blend Rib Cardigan, All Saints Parachute Short Dress, ASOS Floral Gypsy Fringed Scarf.
Unfortunately I'm going to have to refrain from buying most of this due to the whole "saving for university" scenario I'm in at the moment.
Speaking of university, A Level results are tomorrow, and I've never been so scared or unsure in my entire life.
Either I get the grades I need and get into a fantastic university in the most amazing city, or I end up somewhere I kind of regret putting as my reserve choice, or I have to go through clearing, which is a terrifying thought.
Only 22 hours to go.. :|