From some time or another
Found the pictures lurking on the computer.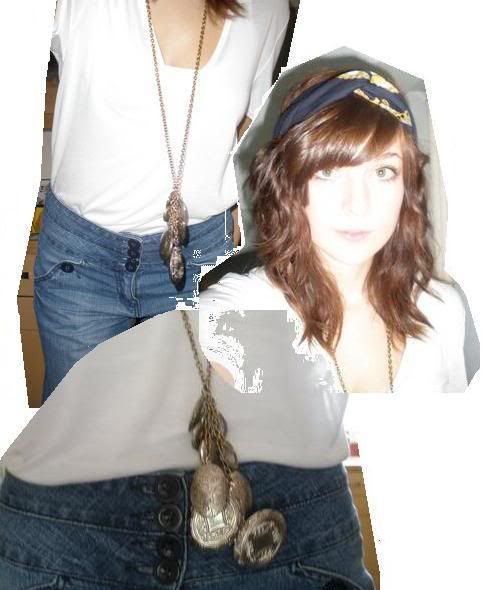 Charity shop scarf, white vest, men's sheer white v-neck from some shop in Paris, high waisted wide leg jeans, UO multiple locket necklace.
The necklace is the loudest thing ever. I swear it jangles even if I don't move. Someone at school once said it looked as if I'd been going around killing off old women and then keeping their lockets as mementos of my crime.
I have strange friends.
p.s. Like the new header? I thought it was time for a change.