I finished off the last touches on my newly decorated (home) bedroom at the weekend, and I love it so much I thought I'd share some pictures. It's really cosy and calm and lovely. It is very pink, but it doesn't feel particularly little girl-ish to me.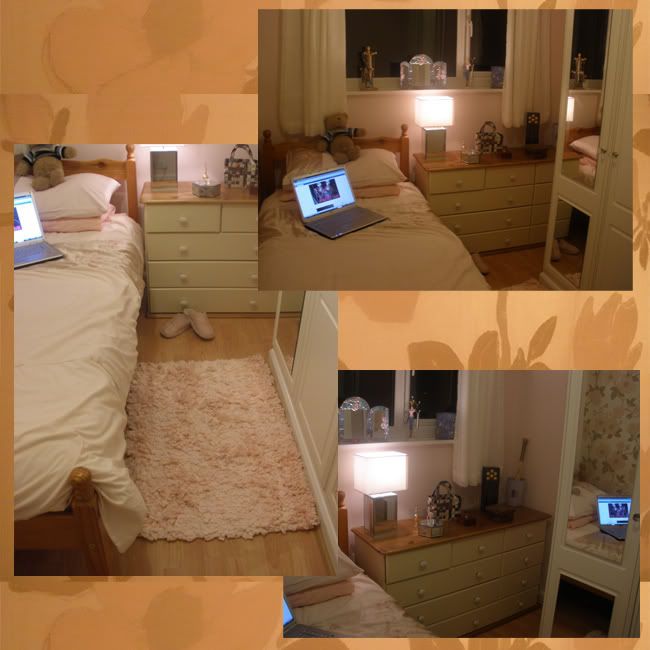 The rag rug is my favourite bit I think. And the wallpaper (which is only down one "accent" wall.)
I can't wait to have my own house and decorate it now. Except it's going to be years and years before that happens!