I was totally not expecting the sheer volume of snow that greeted me at Euston train station when I got back to London from a visit home on Sunday night!!! I mean, it was snowing a bit when I left Birmingham, but barely.
Sooo, I took some pictures of my general surroundings yesterday (from inside, I couln't be bothered to wrap up and go out. We'd already done the snowball fight thing at about midnight on sunday.)
View from my window:
The courtyard:
You may or may not remember
this
trampy house from before.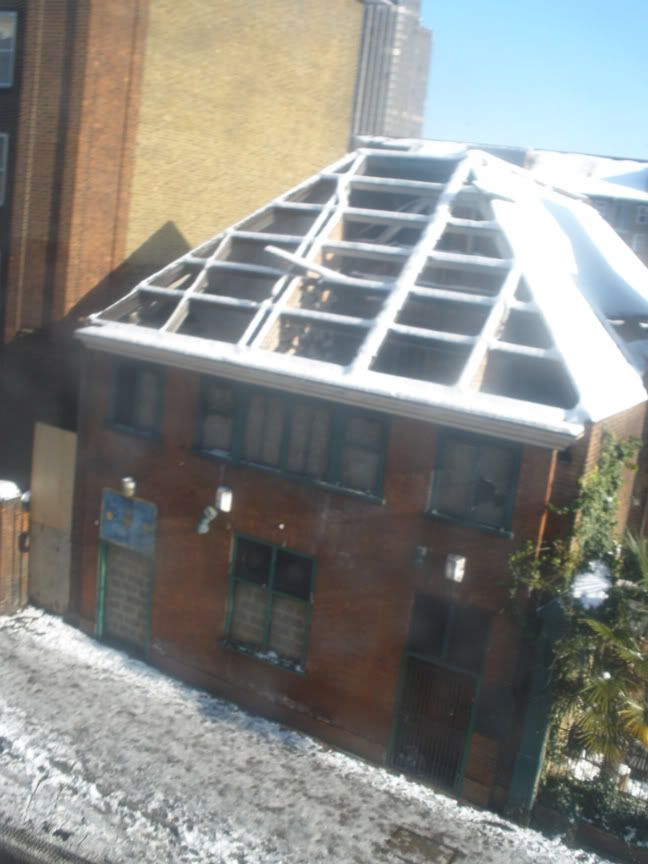 And you may or may not notice that since my last photo of it it has now been bricked up. That's because someone died in there a couple of months ago. That was great, having a dead body about 20 meters away from where you sleep..
In other news, I think the cold weather/getting up insanely late for lectures has made me lose my fashion mojo. General attire at the moment is a variation on hoodie/leggings/jeans/big t-shirts. I'm working on that this week.
I know I've been pretty rubbish in responding to comments/requests for links. Sorry about that. If you want to trade links then just stick your blog url in a comment on this post and I'll get around to linking you this week sometime.
Um, that's all I think.