A while ago I saw this 1940s tea dress shoot in Stella (which comes free with the Sunday Telegraph, but is actually really good, though not quite on par with the Sunday Times Style magazine,) and I loved the styling of the dresses with the black over the knee socks.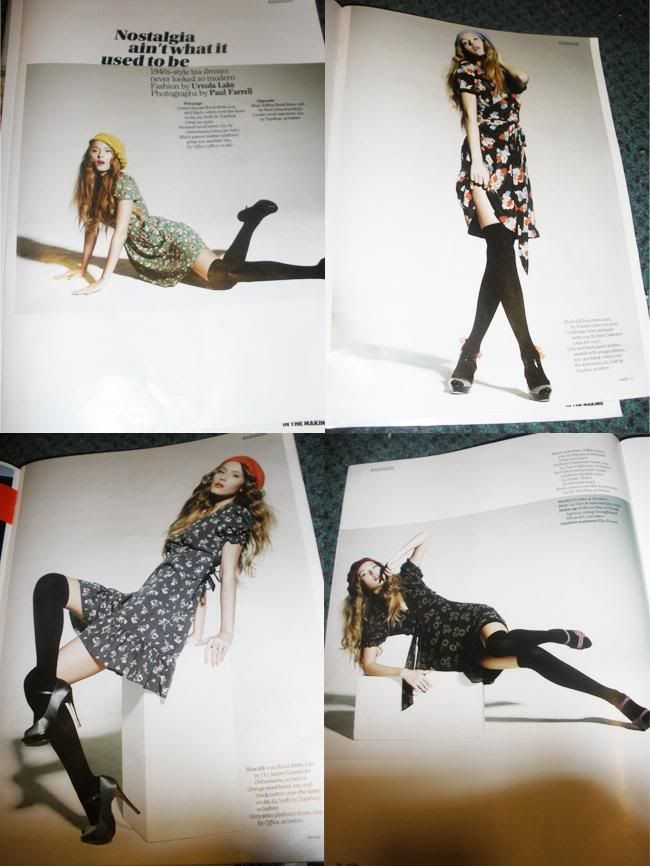 Sorry for the rubbish pictures, but my scanner does not want to play ball today. Or ever really. Must get that fixed..
Then a couple of weekends ago I was visiting home and somehow managed to get my mum to take me shopping, which resulted in me getting this adorable navy bird print dress.
It's not quite a tea dress, but it's close enough, so today I wore it to uni and tried out the black socks.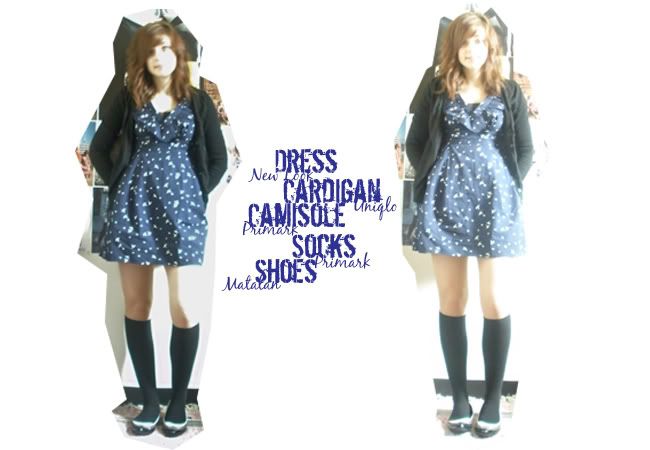 I only wish my socks were longer, and actually over the knee, but what can you do. The cardigan was of course a necessity due to the weather (the display on the side of the National Theatre today told me that it was a whole 5 degrees!), and you can't see in these stupidly bright pictures (my room is rubbish for outfit photo lighting!) but I'm also wearing skin coloured fishnets.
Next time I'll try the slouchy knit hat too I think.