Dirrty Glam
is my favourite online fashion magazine, in fact, it's the only one I read with any regularity. Being as it is in French however, it doesn't seem to be getting the appreciation it deserves in comparison to other online magazines.
For the new March/April edition however, the brilliant people behind it have come up with DG+, a 65 page English "supplement", as one could call it.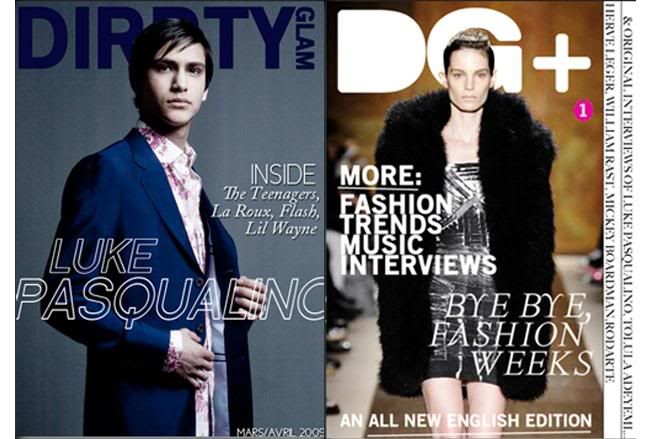 The English version contains mainly the same content as it's French older sister, just translated, but also an original pieces on London Fashion week.
Even if you aren't a Francophone, the main Dirrty Glam is worth checking out if just for the eye candy (and I don't just mean Luke Pasqualino who's on the cover). Dirrty Glam's editorials are always brilliant, and this issue is no exception. I especially love the "Twins" spread with the crazy brushed out crimped hair against quite girlish ruffled clothes, and "Doll Haus", which is all sugar coated sequins and sparkles with an edge.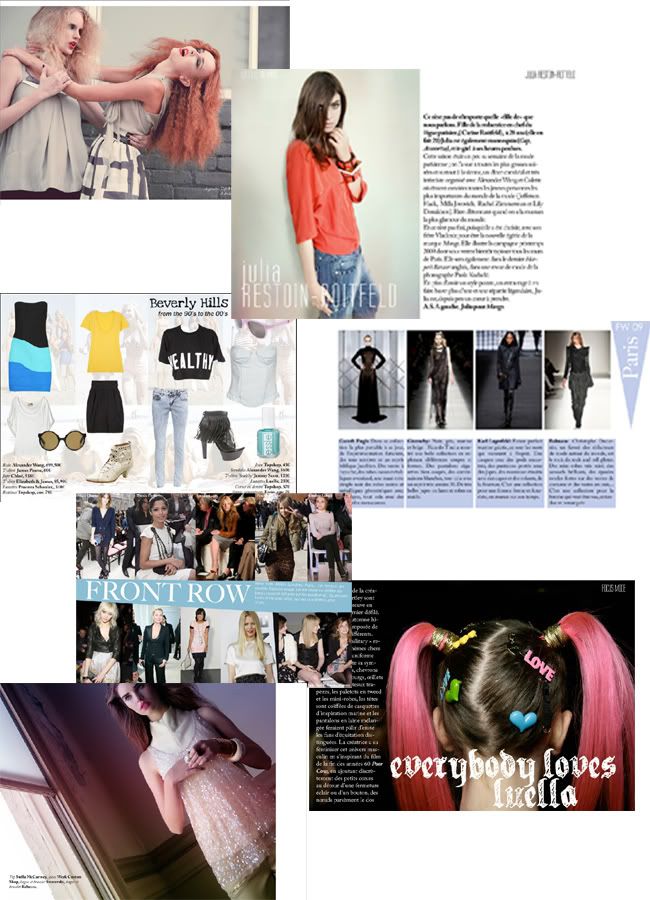 Interesting pieces on a variety of designers, a rundown of Paris fashion week and articles on Julia Restoin-Roitfeld, Emile Hirsch and Lil' Wayne add up to make this one of the best Dirrty Glam's so far I think.
Now excuse me whilst I go read the rest of it using the excuse that it's "revision" for uni..