I took some time today (read: wanted a way to avoid preparing for my French oral exam which is tomorrow, eep!) to update the "Wall of Vogue" in my room. Technically I'm not sure if we're supposed to stick things up, cause the blu-tack can damage the paint (I've already caused several chips, whoops!), but I've had ads and editorials stuck up on my wall for ages now.
I decided with it being spring now and all, that it needed shaking up a bit, as most of the stuff up there was dark and wintery.
Before: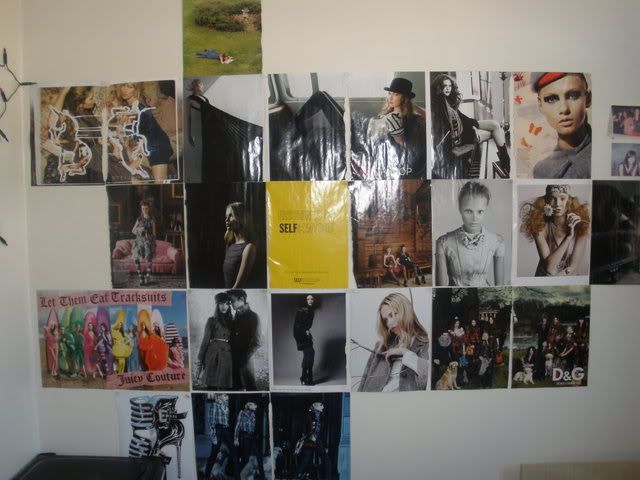 After:
Pages from Vogue UK March 2009 and Elle UK April 2009
Hopefully this will inspire me to stick to my spring plans and avoid wearing the mostly-black ensembles I seem to gravitate towards!
What do you think?