Today I wore the following to go and check out the Barbara Hulanicki collection at Topshop.
(ok, ok, I did other boring stuff too, like go to French lit revison sessions)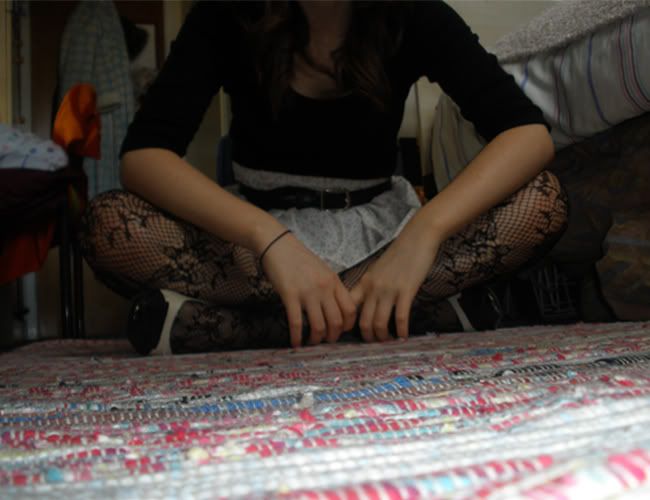 Featuring my new homemade skirt. It has a teeny pink rose print on it. It's actually adorable, but
really
not a good thing to wear when you have to walk across the world's windiest bridge (yes, that would be you Waterloo Bridge) to get, well, anywhere. But I think I was successful in not flashing any bus drivers. Score one for me.
Back to the whole Hulanicki thing, of course I had to try
that
shoulder padded dress.
Behold, I look like Betty Rubble at an 80s party!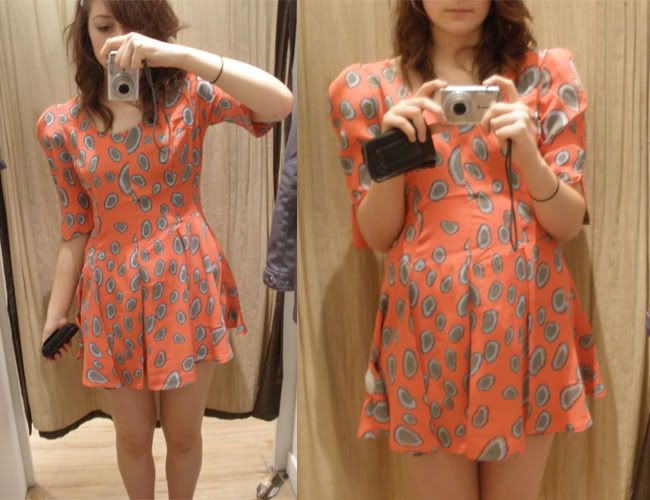 It's a lovely dress, but I think for me to wear it it'd have to be either printed or have the shoulders, not both. They were an amazing shape though, and I look forward to other bloggers pulling this off with aplomb.
I did however buy another item from the collection, but shh, it's a secret which one. All will be revealed soon..
And to round off this post, here's some more of me looking ridiculous in Topshop clothing. If I ever needed a clown fancy dress costume at short notice I'd head straight for this playsuit. Again, great on the hanger, not so great on me.
Gurrrrllll you is pasty!
Oh, and what do you think of the floral dress? I'm considering buying it to wear when I go and see Girls Aloud at the O2 later this month..?(
Ridonkulously
excited. I freaking love Girls Aloud!)