*teehee *giggle giggle*
Bit of a naff post today because a) I haven't had/got alot of time. Was revising this morning/exam-ing this afternoon (bleh!) and I'm going to see Wolverine tonight (EEEEEEEEEEEEEEEE!!!!) and b) muggins here left her camera charger at home, so until mother dearest sends it to uni it'll be rubbish webcam pics. Ewewew.
Presenting bargainous new shoes: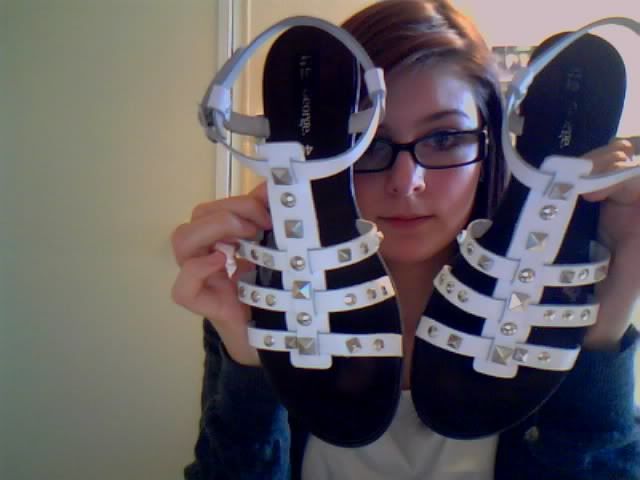 £15 from asda, yaaaay!
And fit new glasses:
And I think I'm going to go blonde for summer. Was denken sie?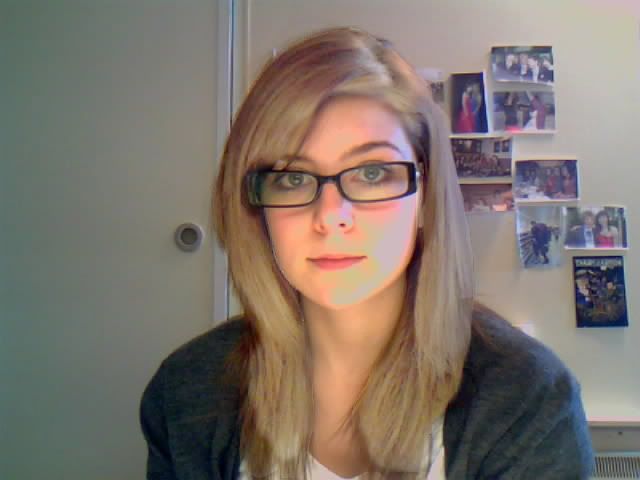 I know it's a ridiculously bad photoshop but y'know, you get the idea. I miss being blonde..
See ya later, alligator!
Yep, in a properly weird mood today..