Yesterday was this
That would be the London Marathon. Really didn't bother trying to get decent pictures of it did I..
And this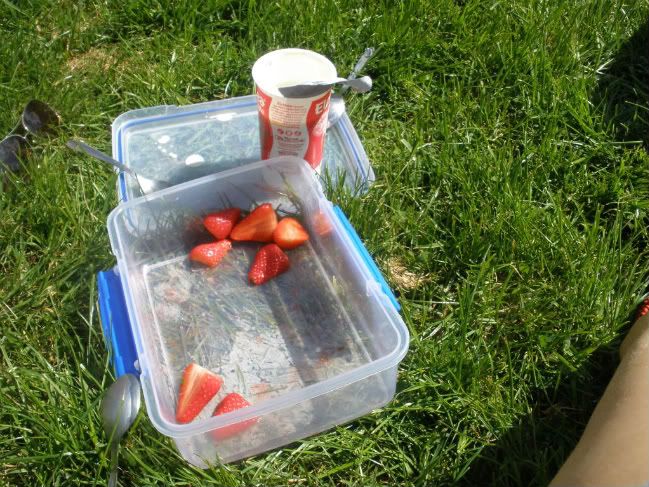 And an outfit I totally neglected to document.
Today it is rainy as anything, and it's going to stay the same all week according to BBC Weather. Poo.
So today's attire was as follows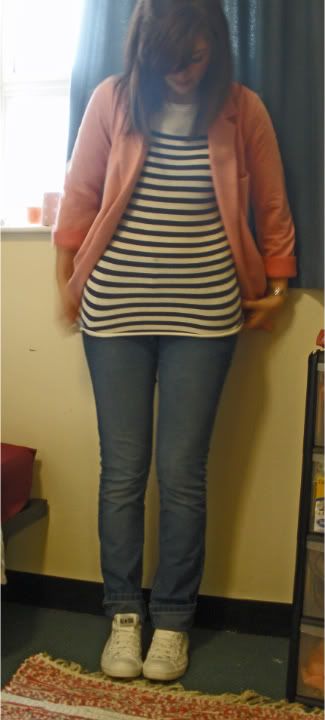 Topshop jacket, H&M fine knit jumper, Dorothy Perkins jeans, Converse.
Wet-weather appropriate but also acknowledging spring, I like to think.
Oh, and this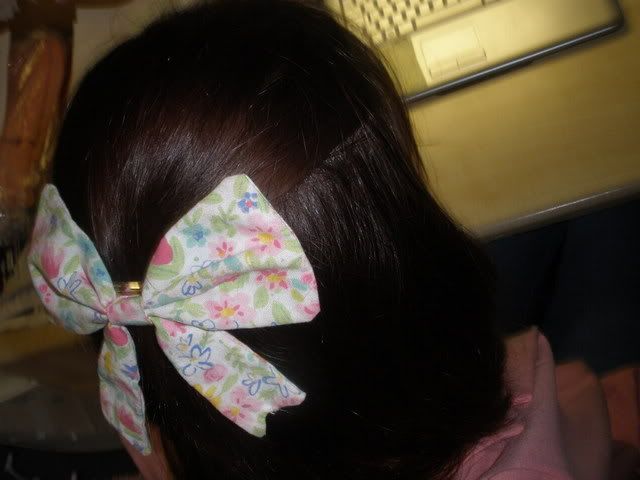 Homemade bow