I'm pretty convinced that I found
Lucia Holm
's photography via another blog, but I can't for the life of me remember where. Which is a shame, because I'd like to thank whoever put me on to
Miss Lulu and the Teaspoon Shortage,
(Lucia's flickr alias,) because I just love her photography!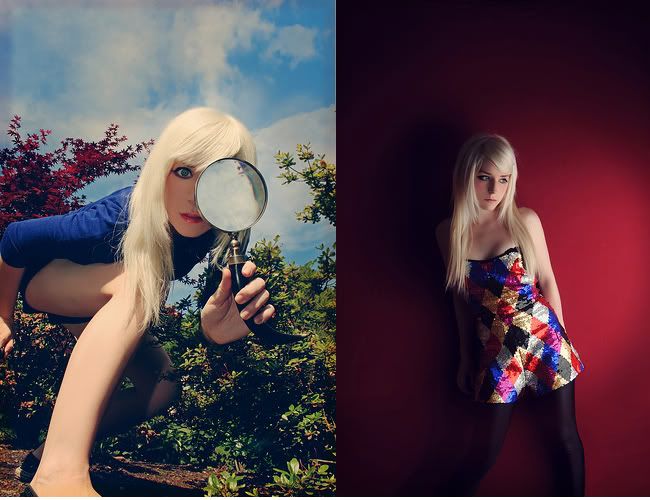 A lot of photography I've come across lately, mainly on blogs, is either of the fake gritty cobrasnake-esque style, or a dreamy smudgy lens and pastel colours type. Not that there's anything wrong with those types of photography, and I do appreciate such work, but I've been finding myself getting bored of it, and looking for something different.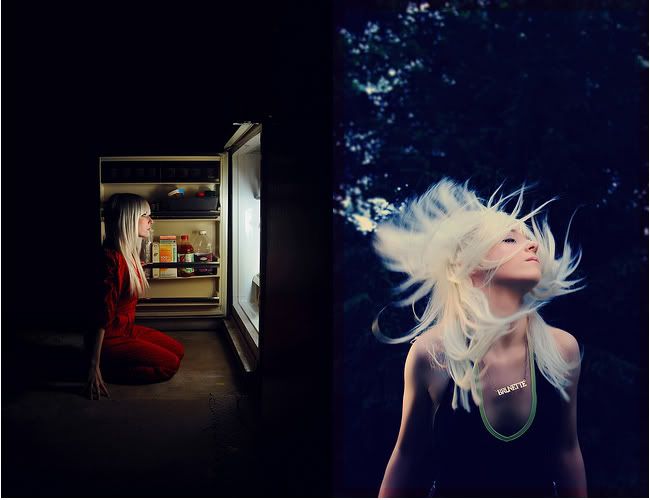 That's why I like Lucia Holm's work so much. It's got that different something about it. I love the feeling her work gives that something is slightly off in each picture. It's slightly morbid, without being at all gruesome or obvious.
Oh, and I'd kill for her hair..
You have to check out
the flickr photostream
, there's so much amazing work on there it was so hard to choose only a few pictures for this post!