I wanted to try and outfit with nude colours, like a lot of other bloggers seem to have been wearing at the moment. Unfortunately my clothes in such tones are limited, and I don't have anything of the floaty/sheer beige-y pink that I'd love to wear. So this is my twist on the idea.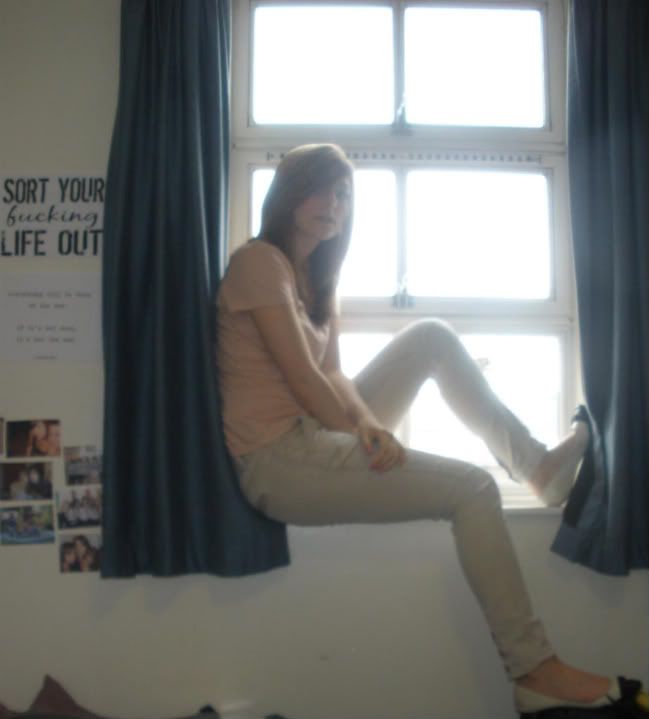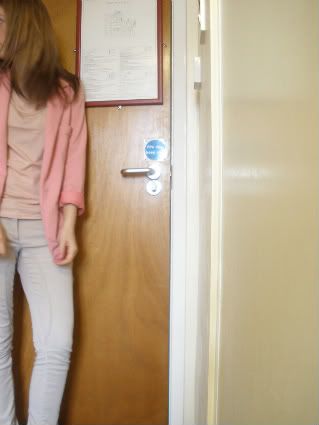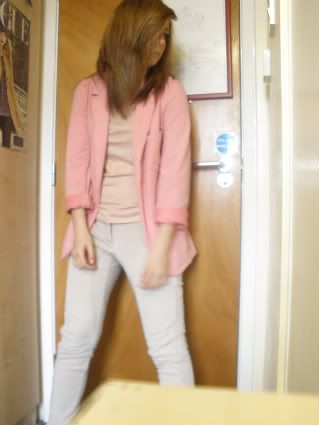 Topshop bustier seamed tshirt, jersey boyfriend blazer and jodphur trousers, New Look flats
And inspired by
Selina's super cute nails
I decided to get some pink nailpolish of my own. This one is by Barry M (best cheap range for makeup if you love bright colours!) and is called Bright Pink. It's kind of half way between baby and barbie pink if you get what I mean.
I feel really super girly with it on, especially with blonde hair!
This is scheduled because I have an exam this morning (poo!) but after today I've only got one left then I'm freeeee for summer. Hurrah!