Topshop top and skirt, Primark belt, shoes and necklace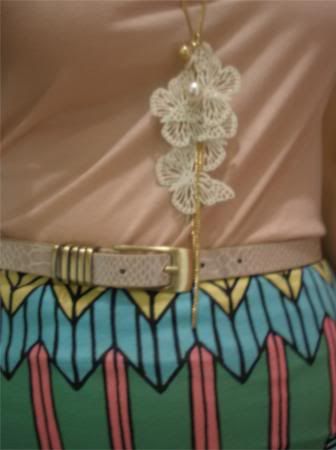 Love this new necklace and new belt, both £2 but they're so sweet. Primark has some really good accessories in at the moment..
Also, I've gone blonde! It's not too bright or light, it looks really natural. Unfortunately I haven't been able to get any good pictures of it yet :( So here are some slightly rubbish webcam ones:
It's actually lighter than this in real life.
If anyone in London is looking for a good hairdresser, I'd recommend Hebe on the Strand. All of the staff are so lovely and it's quite reasonably priced. If you want colour done, ask for Kayleigh, she's super nice :)
Right, I'm off to go do some revision and then get ready to see Girls Aloud tonight! Squee!
xx