Forgot to take a picture before I left so I attempted these when I got in.
Trying to keep quiet so as not to wake the parents with my heels or fall over as a consequence of a little bit too much to drink.
I think that was the first night out I didn't stack it in these shoes.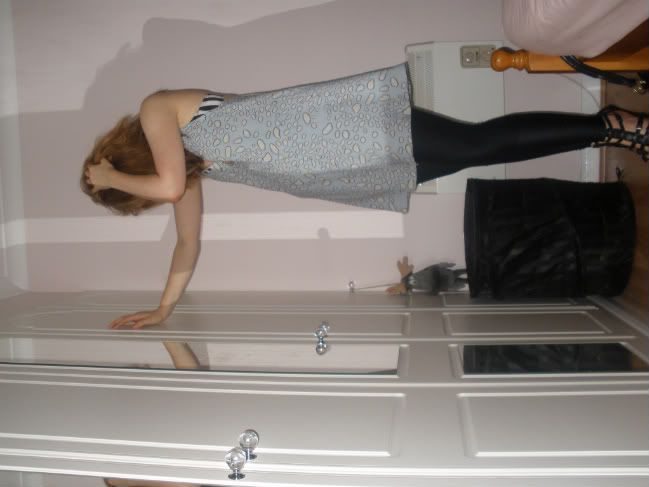 Barbara Hulanicki for Topshop dress, AA leggings, New Look shoes.