That being how I purchased this here skirt..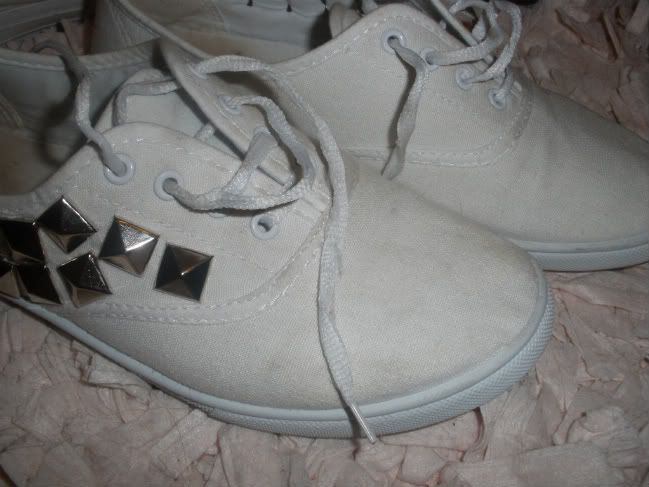 Got carried away with the studding again but at least I've run out now.
Damnit I want to buy more!
Heidi again. This is my new favourite hairstyle. Alas there's a fine line between "trademark" and "boringly predictable".
Oh yeah, and I'm thinking a black nails revival is in order. I'm feeling like rebelling against summery colours.
Maybe I'll become an emo..