I've teamed up with Chickdowntown.com to offer you the chance to win a T-shirt from
WildFox Couture
.
The blogsphere has been going nuts for Wildfox for a while now, and I must say I share the enthusiasm. The t-shirts are slouchy and casual but still fashionable and look amazing.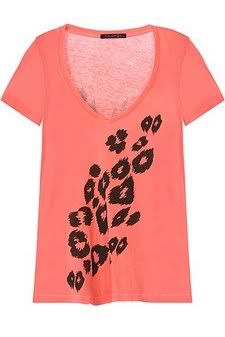 Product images from chickdowntown.com
As well as Wildfox, Chickdowntown.com also stockstons of other designers, like Marc by Marc, McQ, Sass & Bide and
Sir Alistair Rai
.
For your chance to win, just leave a comment telling me where you'd wear your Wildfox t-shirt if you won.
The winner will be picked at random after the closing date.
Also, sorry to everyone else,
but this competition is only open to US residents.
The competition will close on Sunday 2nd August, so get your comments in before then!
And don't forget to follow Chickdowntown.com on
Twitter
and
Facebook.