I loved the hair on the models on the Zac Posen AW09 runway show, especially the spiked "real hair" hairbands.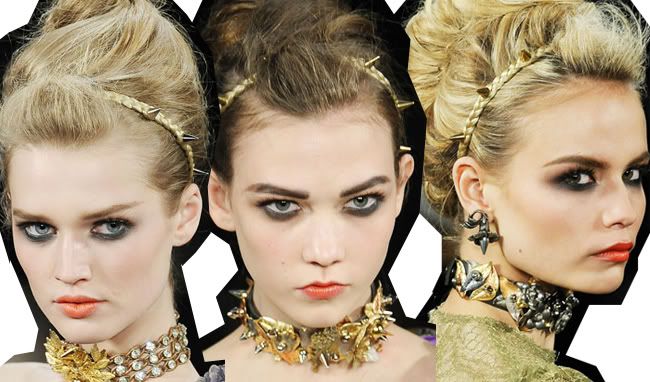 Images from Style.com
Making my own was really cheap, I bought a "hair" plait hairband from the Asos sale (but they're dirt cheap and pretty much everywhere at the moment), which considering I got it off the internet without seeing it first, matches my hair colour surprisingly closely.
I used smaller round domed studs rather than the long spikes on the real Zac Posen version because I wanted them to be a little more subtle to make the hairband more wearable for daytime as well as going out, and I didn't want to impale my face getting it on and off, or poke anyone else by getting my head too close to them. Safety first and all.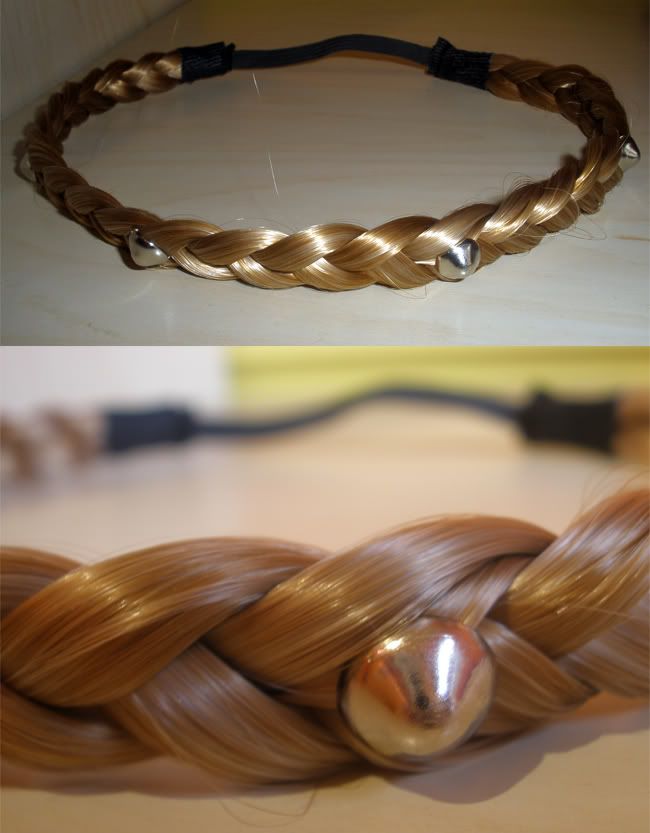 It was super easy to do, and I think I only used 8 studs, which means I have another 17 to use left out of the bag of 25 I bought (the smallest number I could find on eBay.) I guess the
studding
obsession
continues..
When I wore this out into town I got tons of comments and compliments for it. I tried out a messy up-do in reference to the ZP show (albeit a very lazy one, just shoving my hair up randomly with kirby grips) to go with it.
Robbed these pictures from a friend's facebook:
I kind of like the whole mis-matched hair colour thing that Karlie Kloss has got going on, so if I find a cheap dark brown or red fake hair braid I might do the same to one of those. We'll see.
What do you think?