Super quick post before I go out, but I just had to share this with you.
Even though I have naturally long eyelashes, I'm still super-obsessive over mascara. I like having ridiculously long, voluminous lashes all the time. I usually use DiorShow, which most people say is too OTT for daytime but I wear it all the same.
I'm trying to save money at the moment though, and at around £20 a pop, and with the fact that it doesn't last me too long due to the amount I wear it, DiorShow just isn't an option.
I picked up this
Collection 2000 Volume Sensation
mascara from Superdrug the other day. I didn't really pay much attention to picking what I was getting because I was in a rush, and I was attracted by the packaging on this and by the fact that it was on offer for £2.88!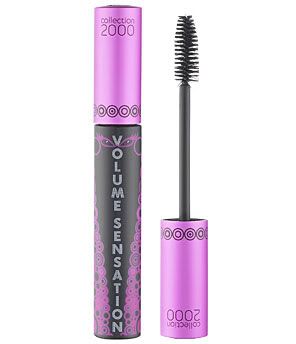 Image from the Collection 2000
website
I wasn't expecting much when I tried it, but oh my god, it's amazing! Especially when you consider the price (even at full price it's under a fiver!).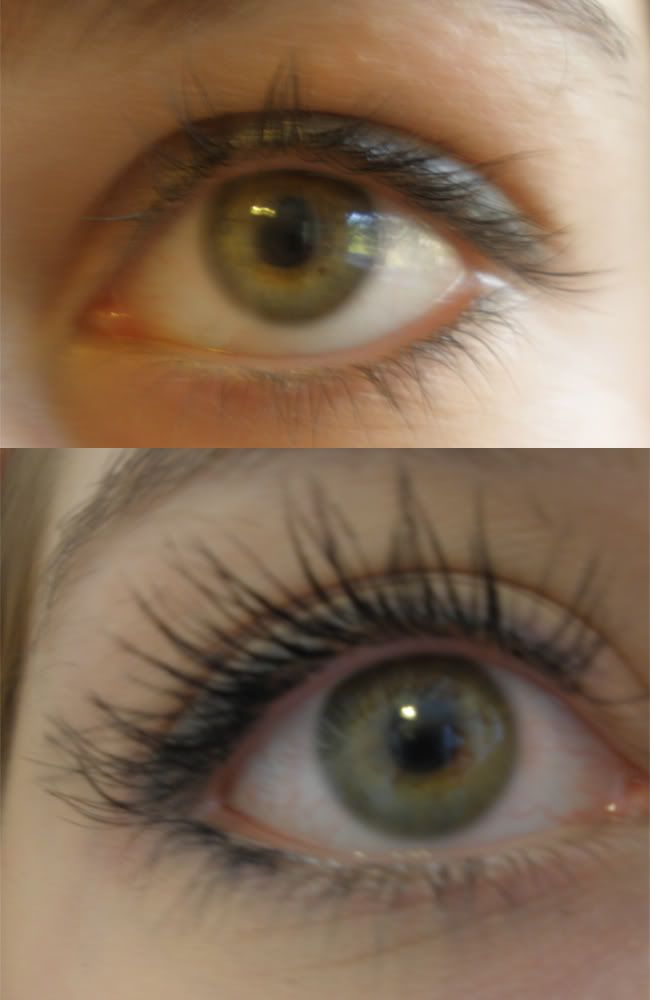 I think you'll agree the results are bloody good for a cheapy mascara. It hasn't even come up that well in these pictures. My eyelashes are even longer and fuller in real life. And really dark black, just how I like them. It comes in normal black (this is "Ultrs Black"), and brown-black too though I think.
I realise the mascara-ed eye is photographed from a slightly different angle, which I'm annoyed at myself about. But trust me, I'm not trying to con you (why would I, I don't work for Collection 2000!), this marcara is really really good. Wish I hadn't put eyeliner on before taking these either so you could see better, but this was just a spur-of-the-moment thing..
The only downside is that it does run off easily if it gets wet, but a coat of clear mascara over the top helps with that.
I probably will go back to Dior eventually, as this isn't as thick as DiorShow, but for now it's definitely a make-up bag staple!