A couple of weeks ago I won a competition on
Twitter
run by
Chateau Roux
. I finally got down to their Newburgh Street shop (just off Carnaby Street for those who don't know London) for my prize - a £150 shopping spree!
The shop itself looks amazing. You really can't miss it from the outside...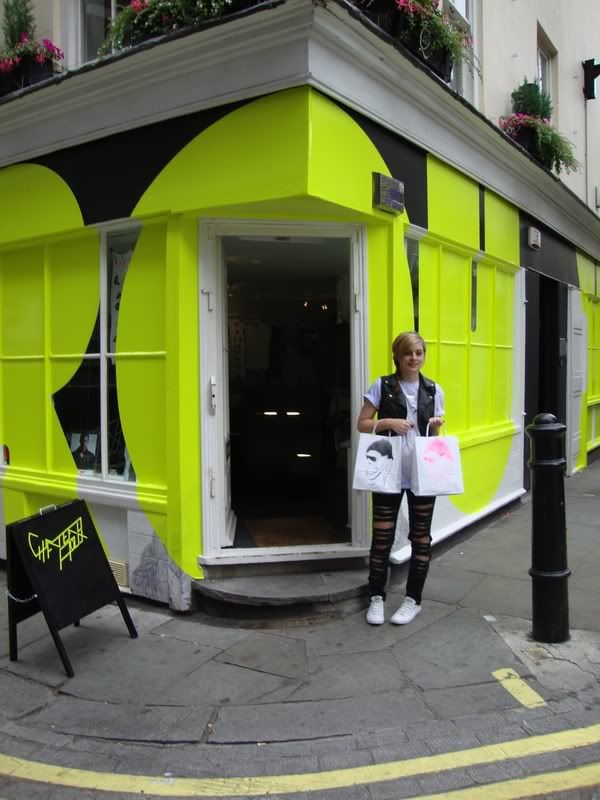 Above images from the
Chateau Roux Flickr
and
Twitter
...and inside the walls are covered in artwork. Unfortunately I can't remember the name of the artist who painted the shop, but they also team up with Chateau Roux to design limited edition t-shirt graphics too.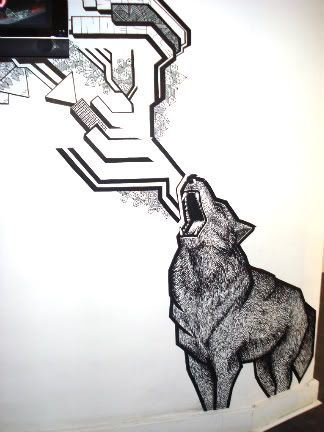 For a relatively small shop there's tons of stuff in there, but it doesn't feel cramped or cluttered at all.
Above image via the
Chateau Roux Twitter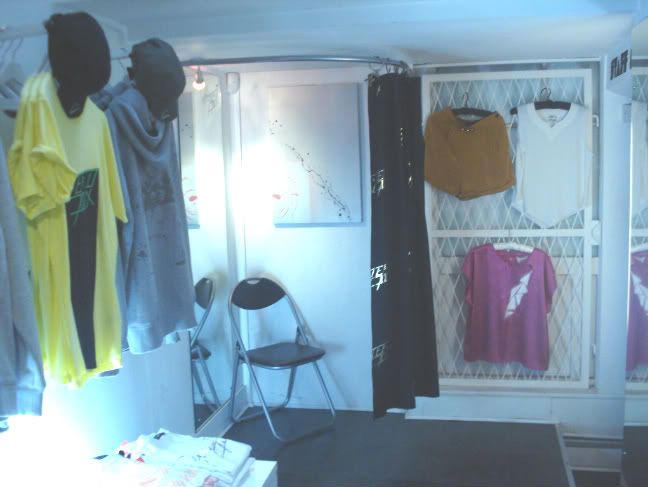 As you can see, I picked up armfuls of t-shirts to try on, and eventually came out with this haul:
I especially love the grey t-shirt, it has poppers on the sleeves and on the back so you can change the shape of it. Really versatile.
A couple of the t-shirts are from the "Shotguns in Soho" range, where they shoot the t-shirts with a shotgun to create patterns of holes individual to each t-shirt, so you'll never be wearing the exact same thing as anyone else. I love how the SinS shirts come with an empty shotgun cartridge attached to them. I've kept the ones off my t-shirts and I'm considering a DIY with them.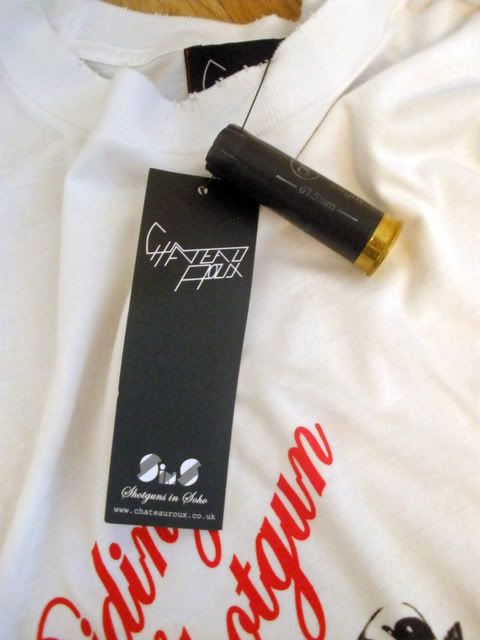 Chateau Roux also have a "Self Harm" range which come with a swatch of sandpaper so you can distress your shirt as you want.
And they also have a range of dead chunky, graphic jewellery.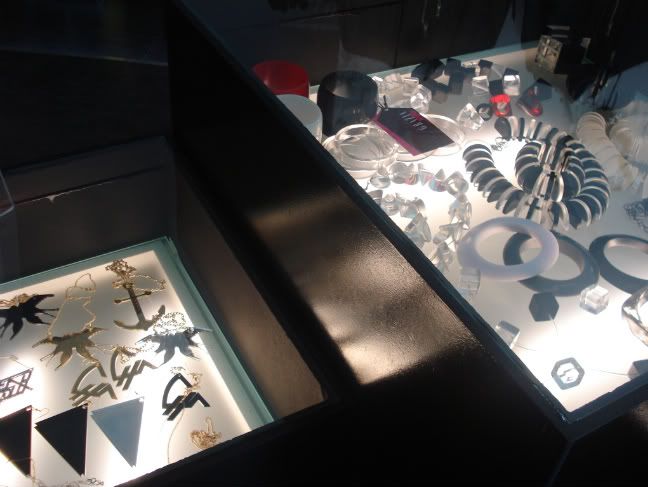 The
Chateau Roux website
has just re-launched after a re-design and you should definitely go and check it out.
I'd like to say a massive thank you to the Chateau Roux team for such a great prize, especially
Faye
who was so sweet and friendly and made me feel right at home straight away. It was such an enjoyable experience and I'll definitely be popping back in soon!