The lovely people at Superdrug were kind enough to send me the new britney fragrance to review, so, here are my thoughts!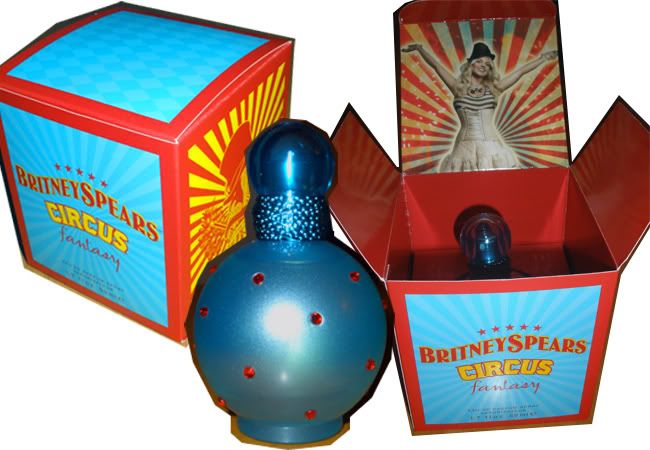 I actually really like the packaging for this perfume. It may be bright and in-your-face, but I think the blue and red colour scheme looks good, and I like the fonts used. Inside the box lid is a picture of Britney in one of her Circus costumes.
The bottle is a nice blue colour, but the stuck on red crystals are a little bit tacky looking. But then you don't expect award-winning design for an inexpensive perfume (this retails at £24.99)
As for the important bit, how it smells. It's certainly very sweet, but still pleasant, not sickly. It's definitely not a perfume you'd describe as sophisticated, but then again, sometimes it's nice to be fun, rather than sophisticated. The scent lasted from morning to about midday, but the bottle isn't so fragile that you couldn't carry it in your bag and re-apply during the day.
Due to it's sweet, fruity scent, I'd say this would be a good perfume for a younger teen, perhaps as a first perfume after using body sprays. It'd be an ideal Christmas present for a younger sister or other relative.
Overall rating: 3.5/5
You can buy Circus Fantasy
here
from Superdrug.