KCL Dance Society Christmas Party
Unfortunately no full-length pictures because as ever, I forgot to take any, so once again it's robbed-off-facebook pictures. I promise I'll start posting better outfit shots in the New Year!
You'll have to imagine the shoes. Black, suede, round-toe 5 inchers.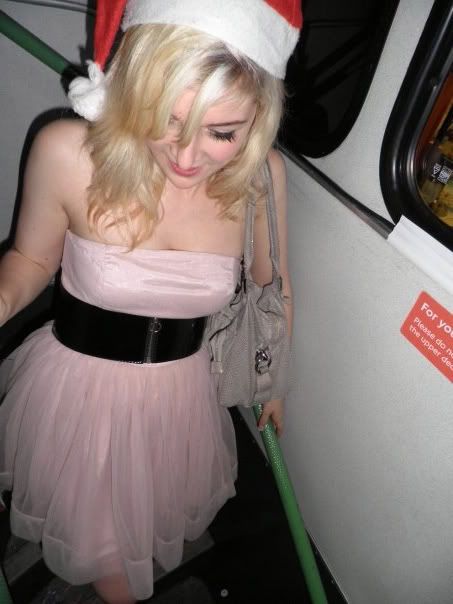 Pictures by Ift and Richie.
H&M dress, Primark(?) belt., Topshop ring.