It's not as lovely as the
Vivienne Westwood armour ring
, but at £3.99, my new H&M ring will do me nicely until such a time as I can afford the real thing!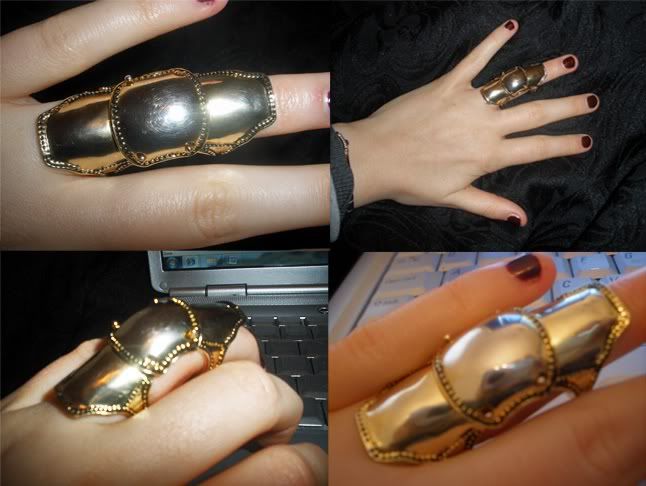 I've never seen an armour ring in a high street shop, or for such a low price before, so I reckon they'll be flying off the shelves. Hurry if you want one!
Pretty sure this is going to be glued to my hand for the forseeable future!
EDIT: Just realised I'm wearing it on my wedding ring finger. Imagine how cool a couple who had armour wedding/engagement rings would be!