I wasn't old enough in the 90s to be aware of the whole grunge scene going on. I was more into denim pedal pushers, t-shirts with things like "Hippy Cat" on them and generally just trying to look like a member of
Steps.
Still, I thought I'd have a go at a slightly grunge look on Friday. I wore this to a German grammar and language comprehension exam. I think I did horribly. At least the outfit was comfortable. Even if I can only take small steps in the skirt and tripped up the stairs at home. My balance is atrocious anyway though.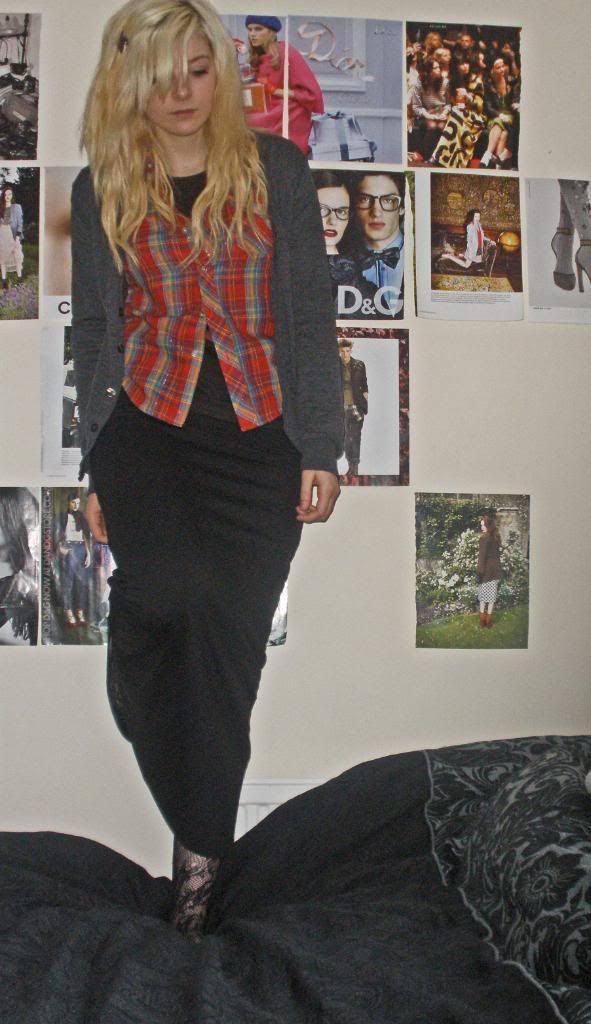 Uniqlo men's cardigan
Ebay shirt
Bershka Supergirl t-shirt
Asos skirt
Asda ballet flats
This is less grunge as a reference point and more the-Olsens-do-grunge I feel.