*Not to replace
this one
of course..
Thought I'd be fun to take some pictures of the new camera. I know they're rubbish but I haven't had it long, bear with me. It's a
Nikon D3000
incase you're wondering. Cost me all of my Christmas job wages, but it's worth it.
Taking it back to the old school with a mirror outfit shot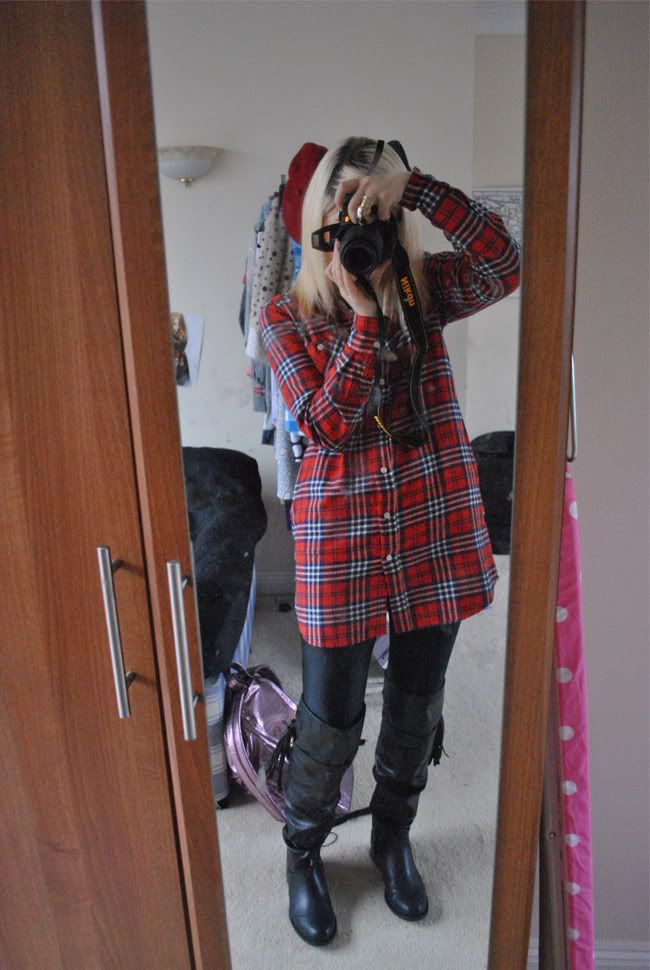 I promise I really am going to do my roots soon!
Not really feeling my face today.
Dr Denim via ASOS shirt, AA leggings, Primark boots (these ones with the tassles cut shorter, they were annoyingly flappy), H&M ring.