So, we all know that Valentine's Day is this Sunday, which means a lot of people will be wanting to make themselves look lovely for that special someone. How about this year doing a designer runway-inspired hair and make-up look? I think the beauty at the Chanel Spring 2010 Couture show is perfect for February 14th.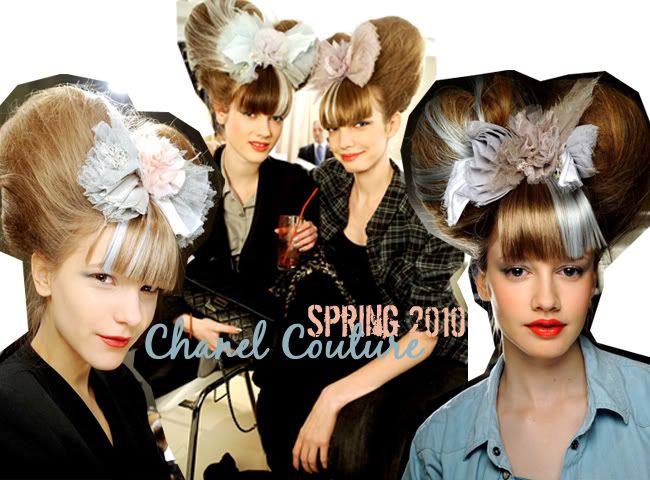 The heart shaped hair isn't even difficult to create. The backstage photos from the show show you how it's done. Anyone who's done their hair in a beehive before will be fine with this, as it's almost exactly the same, you just create two "bumps" instead of one.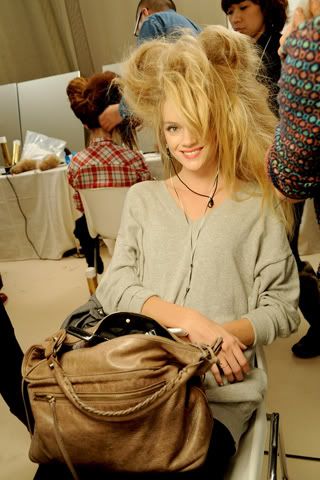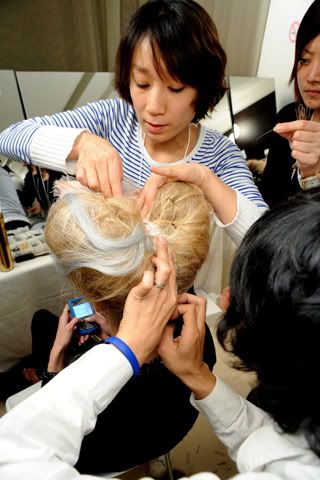 Of course I had a go myself, just to prove it is possible on normal, non-model types (although as usual, I feel ridiculous posting pictures of my own face next to those of such gorgeous models!)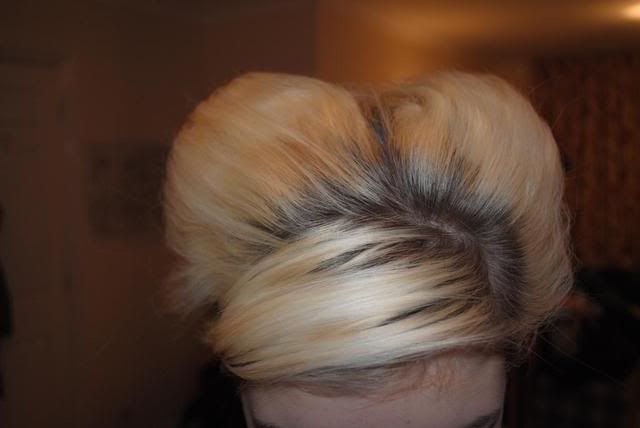 I know my roots are awful, I'm going to sort them out this weekend!
I tried to replicate the make-up too. I used a grey Rimmel duo eyeshadow, paler on the eyelid and darker toward the outside of the eye, Clinique peachy blusher and a pinky red lipstick/gloss from Avon.
Obviously it would look more like the actual Chanel hair if I had a block fringe, or a hair bow of sorts to put in it, but you get the jist. It's quite a "big" hairstyle, so maybe not for everyone, but I quite like it, it's fun to try something new now and again. What do you think? Would you try it out?