Despite all the
spring planning
I've been doing, I still wasn't 100% sure of what I needed, and what I already had in my wardrobe. Not that i have millions of clothes, but it's quite easy to forget about pieces, even if you only have a limited number of them.
So I re-organised my clothes rail, putting all of my spring trend pieces on there, along with other things that might not be so fashionable, but that I'll wear as well this coming season. I've realised that i already have lots of clothes that will work for spring, so I won't go buying any duplicates now. And it's alot brighter and prettier to look at than all of the dark winter clothes that were on there before, which have now been relegated to the wardrobe.
It's organised in sections so I can (hopefully) put together outfits more easily.
Left to right: Jackets, nautical pieces and stripes, grey (a more spring-y alternative to black as a 'base colour'), pastel pieces, light wash/bleached denim, florals, prints, spots and polka dots and checks/gingham.
And an outfit as well: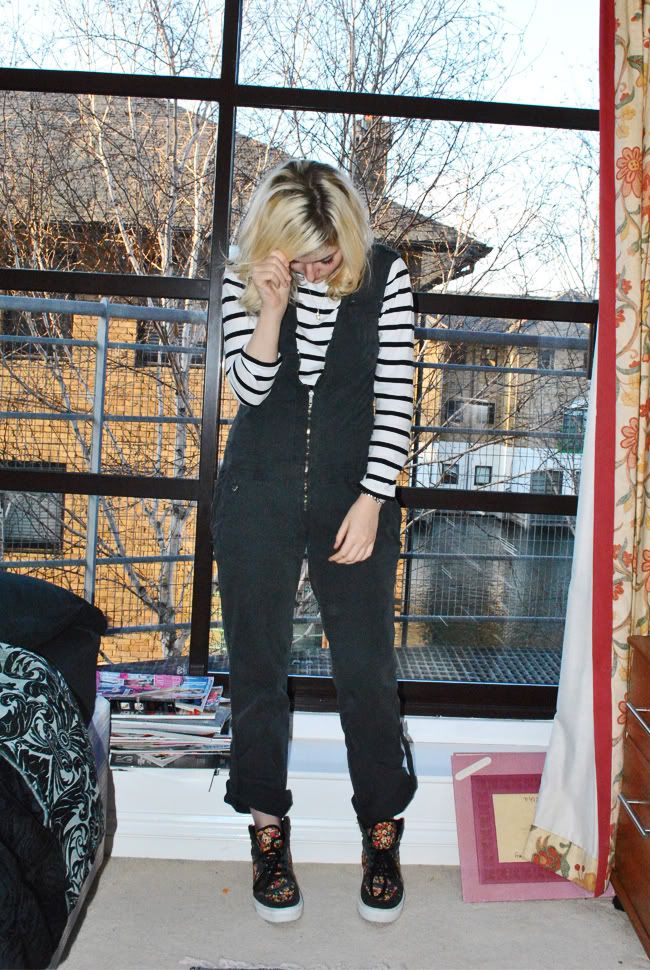 Top - H&M, Jumpsuit - Bershka, Shoes - New Look