Finally got to see Alice in Wonderland tonight. I loved it. I know a lot of reviews have been negative but I thought it was great. Mia Wasikowska took a while to grow on me as Alice, but by the end of the film I quite liked her. I thought Helena Bonham Carter's Red Queen performance was a bit too
Queenie from Blackadder
at times but I loved Johnny Depp as the Mad Hatter. Possibly more Multiple-personality-disorder Hatter than Mad Hatter, the scottish accent was a bit creepy, but I really liked the human, vulnerable side he brought to the character. Other people seem to have hated it, but I really enjoyed the relationship between the Hatter and Alice. And Stephen Fry as the Cheshire Cat, wonderful! The whole film was also of course visually stunning, and I think Tim Burton succeeded in striking the perfect balance between a children's and an adult's film. Didn't think it really needed the 3D, although the falling down the rabbit hole was good with things flying out of the screen, but this is definitely one I'll be getting on DVD when it comes out (quite soon I hear!)
This is what I wore, first to uni then the cinema. A little bit Alice-esque no?: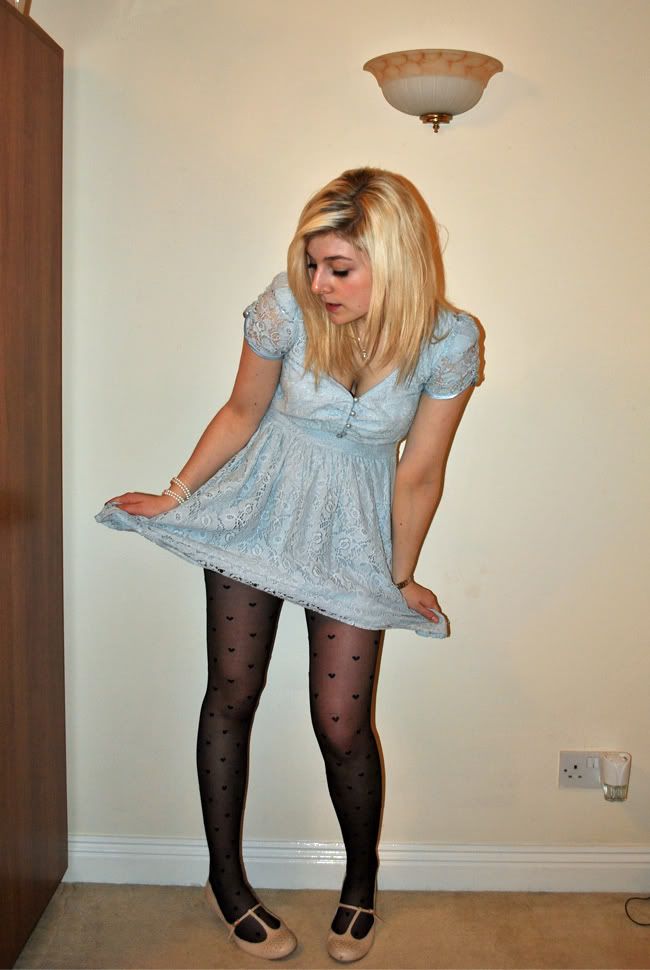 I think I was going for "whimsical" and got more "potential flasher" here..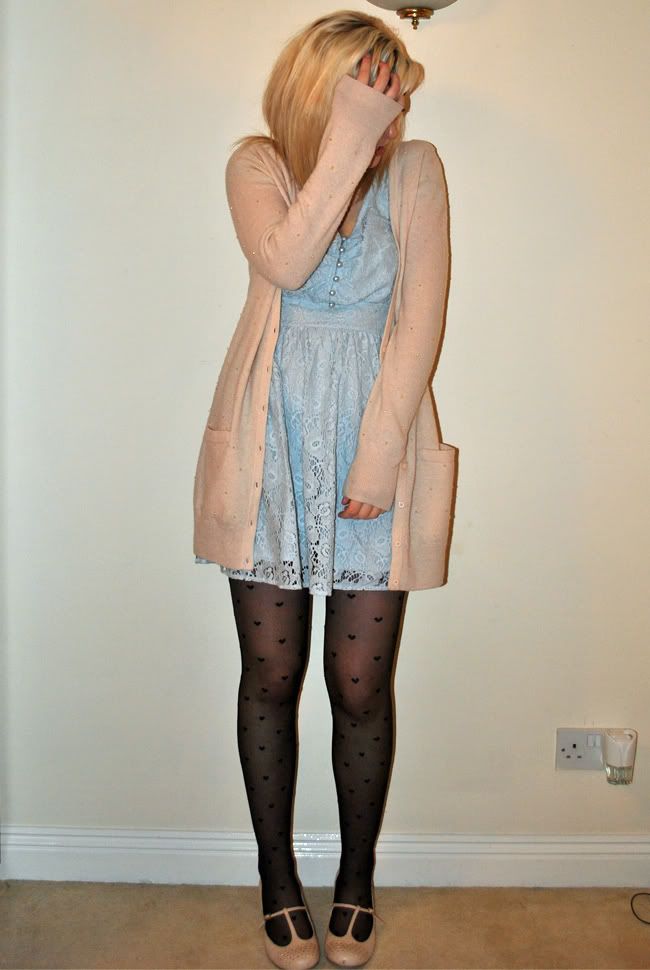 I love how my cardigan with its little gold beads matches my new gold studded shoes!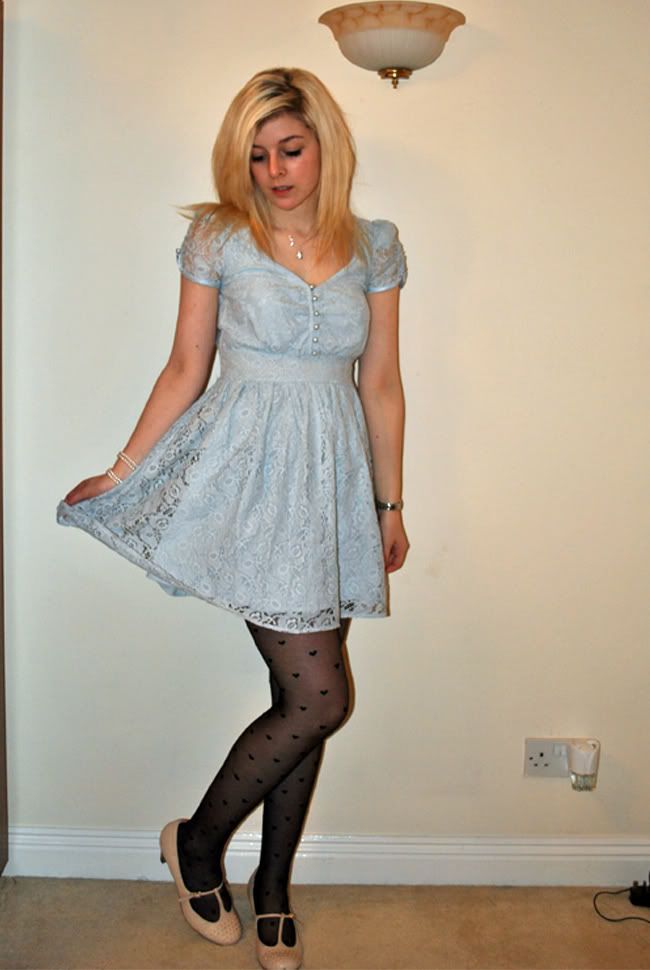 Cardigan - Topshop / Dress - Primark / Tights - New Look / Shoes - New Look / Bracelets - Primark.