Recently I've been having this overwhelming urge to wear sparkly tights. I'm not sure where this urge has come from, because it's not like they're 'on trend' and so I'm not being bombarded with images of them online and in magazines. But the heart wants what it want, or whatever the saying is, so off I popped to eBay and snapped up some black and gold glittery legwear for £1.99 including p&p. Bargain.
I wore them today and got loads of comments on them, all positive. The only negative thing I have to say about them actually is that they're kind of scratchy if you cross your legs in them, and as that's how I normally sit, well, today was a scratchy leg day. But I can put up with a bit of an itch because I love them so!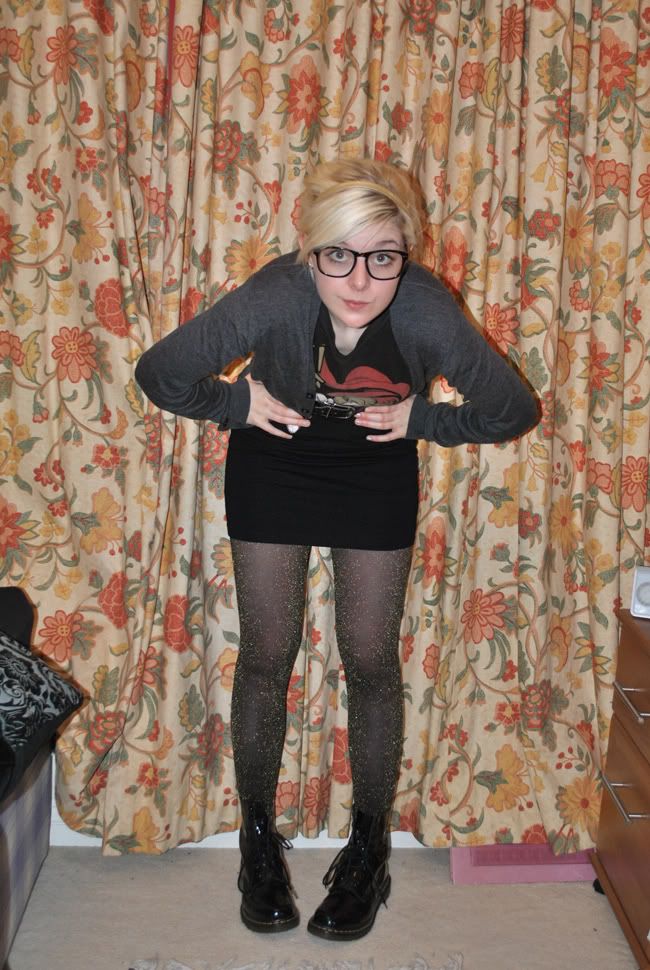 Cardigan - Uniqlo men's / T-shirt - Bershka / Skirt - H&M / Belt - Dad's / Tights - eBay / Boots - Doc Marten's / Hairband - AA / Glasses - New Look
On a bit of a glitter binge, I popped into Superdrug in a break between lectures and picked up a Barry M glittery red nail polish (number 150 Red Glitter.)
It makes my nails look like the ruby slippers from the Wizard of Oz! The glitter is suspended in clear polish though, so it took 3 coats to build acomplete layer of glitter, but it's worth the extra drying time. They have loads of other glitter colours too so I can see myself building up quite a collection!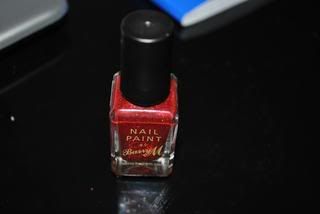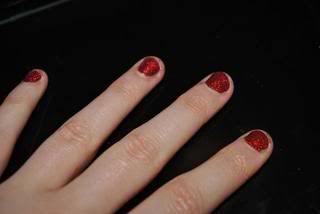 I love the new Alice in Wonderland by OPI collection of nail varnishes too, which you can get
at ASOS.
£9.95 a bottle is expensive, especially compared to the £3ish a bottle of Barry m costs, but I'm in love with the "Mad As A Hatter" multicoloured glitter! You can buy the
whole set in miniature too
, which I'm quite tempted by..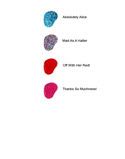 Images from Asos.com