This outfit was inspired solely and completely by
WendyB
. She's been posting a lot about
double denim and bolo ties lately,
so I thought "I can do double denim and I have a bolo tie*", and this outfit was born. I wish the shorts were darker, I don't like how both denims are pale and acid wash, and
if
when I do double denim again, it's likely to be with a dark blue skinny jean.
*I had no idea it was called a bolo tie before Wendy posted about them. I was just calling mine a "cowboy tie-necklace-thing"
It is wonderfully sunny at the moment and the daffodils looked lovely so I thought I'd shoot my outfit outside.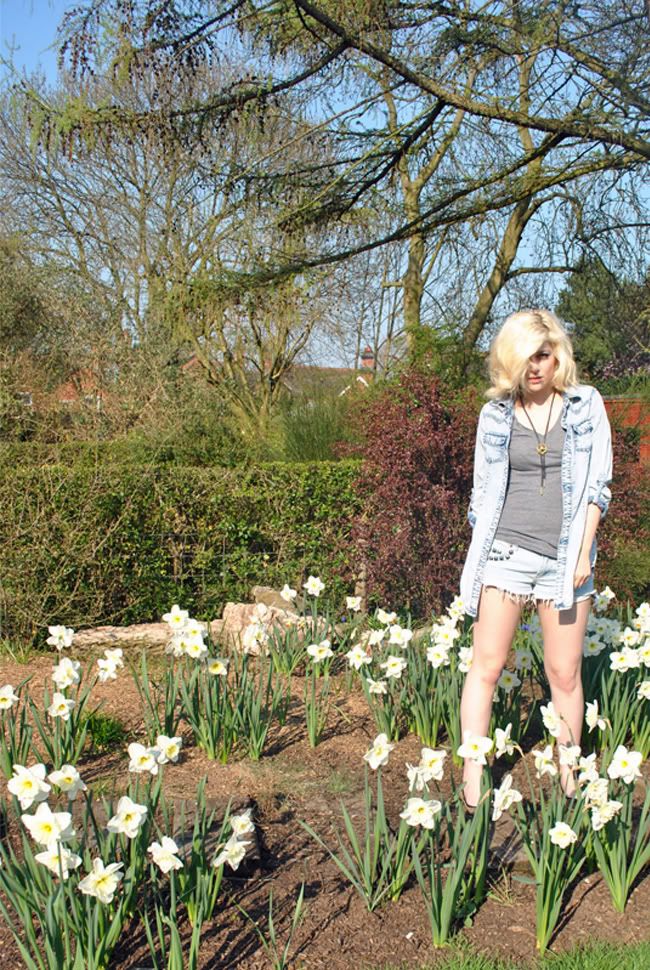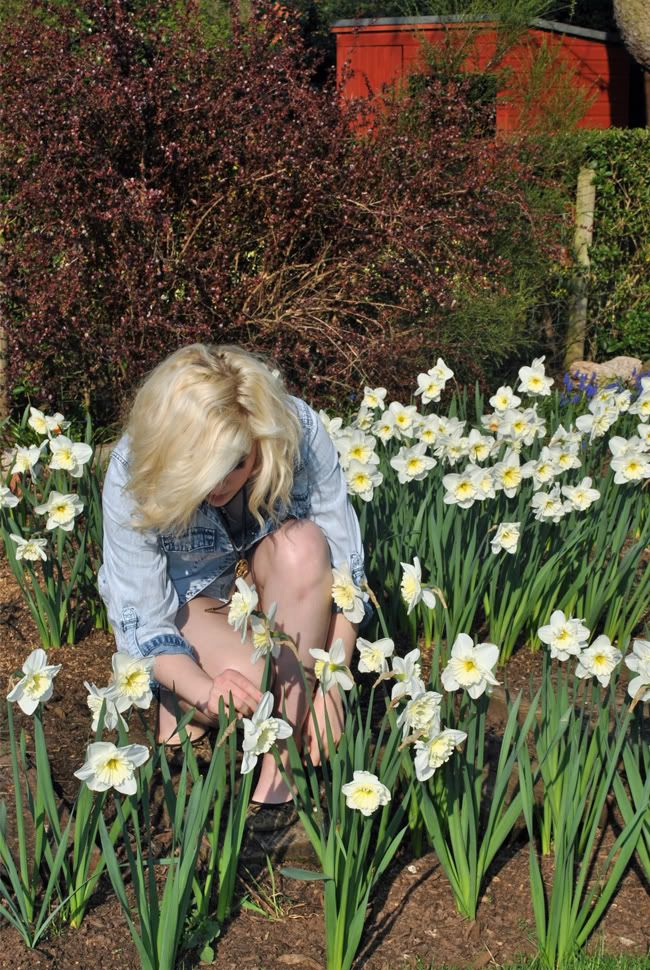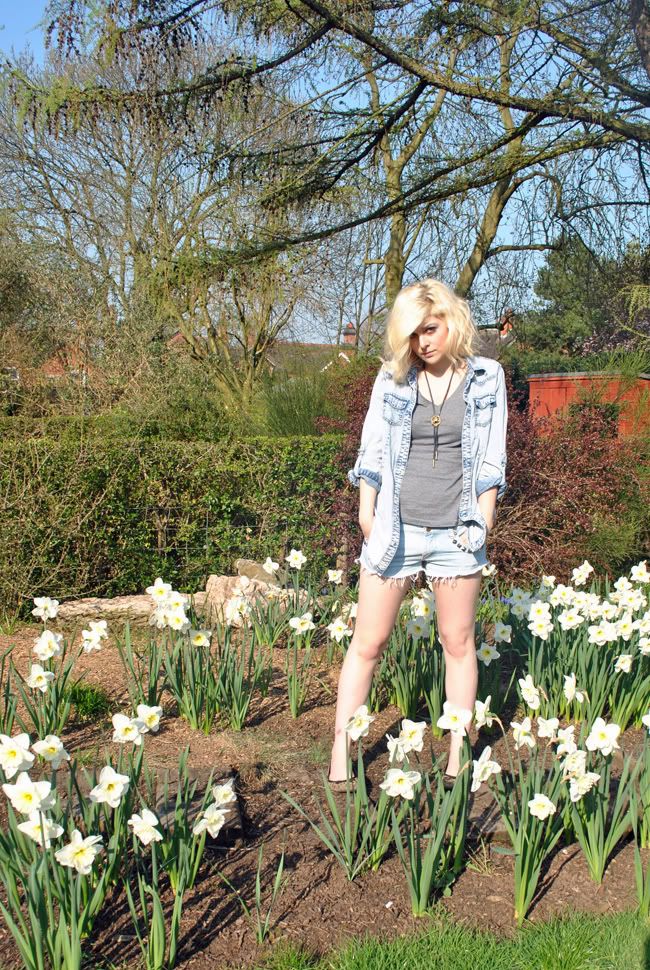 Shirt - New Look, T-shirt - H&M, Shorts -
DIY
, Flats - Asda, Tie - Souvenir from a holiday from Canada in 2006-ish