I saw
this jumper
at the F+F blogger event that
I posted about recently
and really liked it. So when I saw it on the
Tesco clothing website
I just had to have it. At £12, it's hardly breaking the bank.
As I said in my post about the event, it reminded me of the jumpers from the Alexander Wang Spring '10 collection.
Images from Style.com
It doesn't have the slits that the Wang ones do, but to be honest I'm not the biggest fan of those anyway.
This isn't the most exciting outfit because I'm having quite a relaxed day.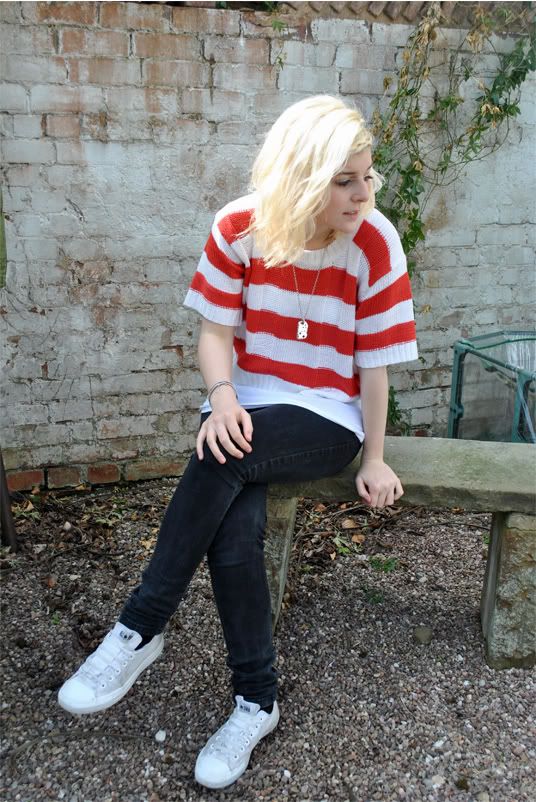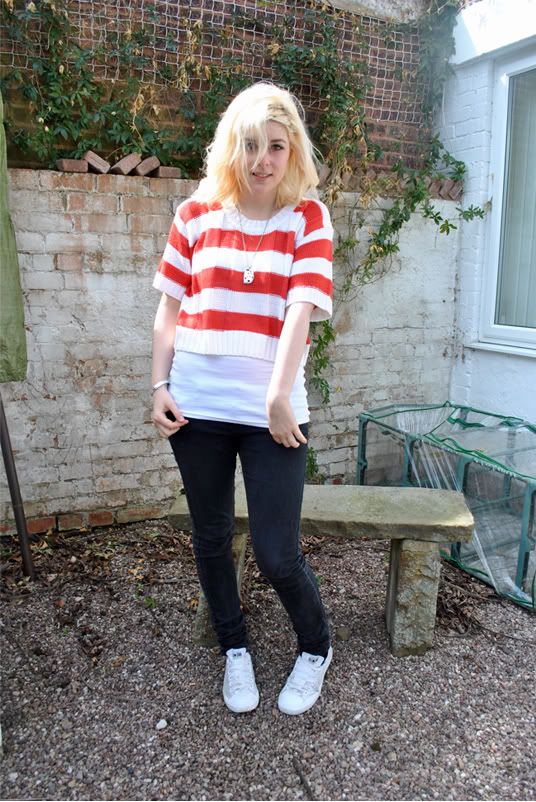 I'm trying to find the perfect beige chino type trousers at the moment, so once I do I'll be able to properly channel the Alexander Wang look. I really like
these
from New Look but they don't have them in my size in my nearest shop.
And now I'm off into town to enjoy the sunshine!
EDIT: Some pictures of myself and bezzie mate Ullah enjoying the sunshine. With giant bubble wands of course.