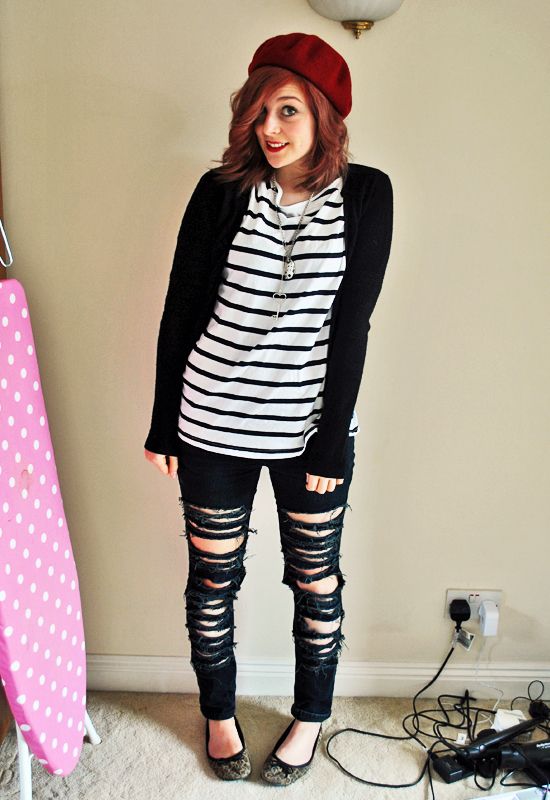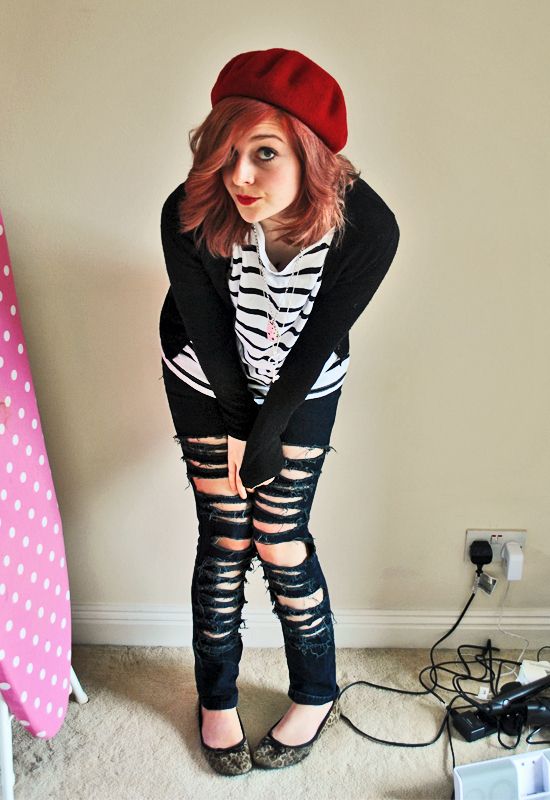 Top - H&M
Cardigan - Uniqlo
Jeans - DIY
Shoes - Asda
Beret - Paris
Necklaces - Tesco and Dad's
I wanted to try out red lipstick with my new hair. What do you think, does it look alright?
I will have to find a new location to take outfit pictures that doesn't take in my ironing board/mass of cables which never get unplugged.