It absolutely makes my day when other bloggers write about The Fish Tank, and lucky for me it's happened twice this week!
Last week I got an email from
Emma
from
The Girl With The Chanel Necklace
to ask if I'd answer some questions for her and her friend's online zine
Quarterzine.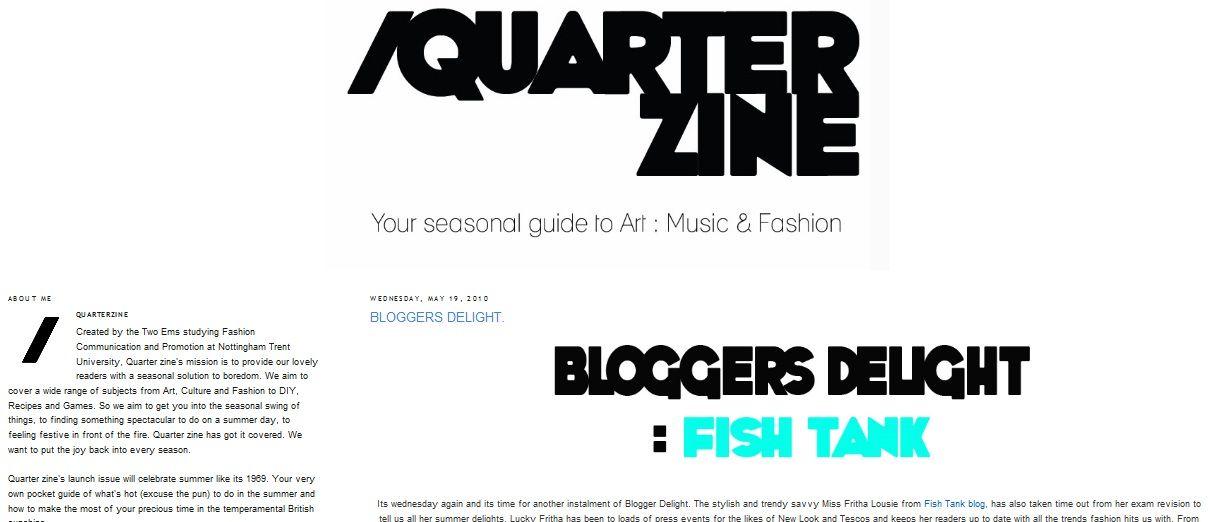 So
pop over there
to read my answers and find out what I can't live without for summer. Oh, and they're going to be hosting a giveaway for some
Me and Zena
jewellery soon, so make sure you
keep checking back.
Then I got a tweet telling me that I'd been
featured in a post on Earth vs. The Wild Heart
too! Very happy :)
All this blog love has cheered me up after a pretty stressful lot of exam-ing recently, so thank you. Has anyone found any great new blogs recently that they want to share? Let me know in a comment!