Earlier this week I went to the New Look showroom to view their Autumn/Winter 2010 offerings. I took dozens of photos, but I didn't want this to be a really long and boring post, so I've edited them down to just my very favourite pieces.
I must say, I wasn't overly impressed with the clothes this season. The "White Gothic" (pictured below) was really the only one which I liked. It was full of pretty embellished chiffon and chunky white knits. The rest of the collections I didn't like. I felt many of the pieces were boring, and a lot of them strayed way to far into the realms of bad taste unfortunately. There were a few redeeming items such as the brown fur coat and tweed jacket below.
The shoes and accessories however were a different story. I'm a massive fan of New Look shoes, and this winter is going to be a great season for them. There were lots of clogs, and interesting clog boots, shearling-inspired shoes and loads of velvet. I love the velvet shoe boots, they came in about 4 different colours.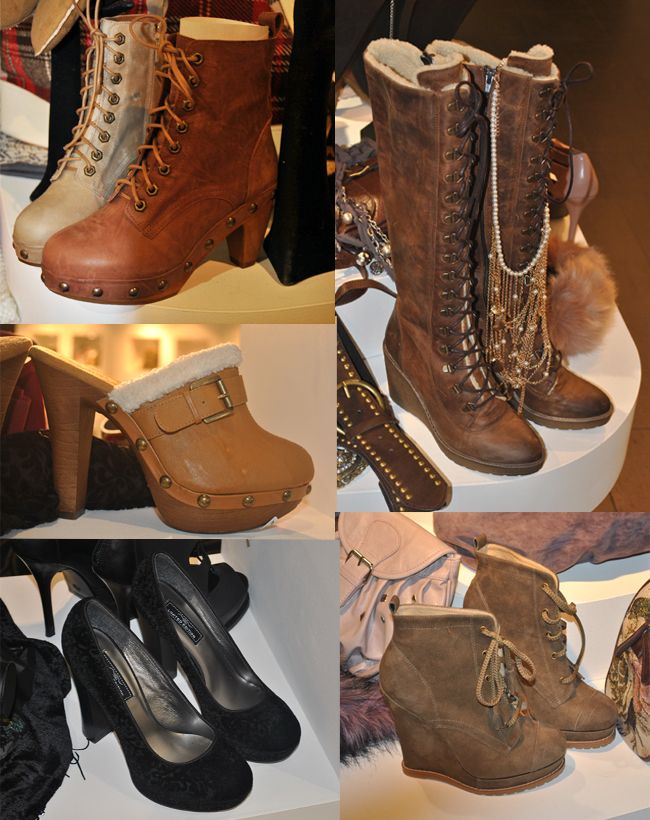 I really hope these all make it into the shop. I'm starting my A/W shoe fund now...
The accessories follow the same themes as the shoes. Lots of velvet and shearling. I love that massive black furry bag. It reminds me slightly of the Giles monster bags. There were also a load of nice "ski knits" and jewellery with a Russian folklore vibe.