I can't decide if these are really cool or really ridiculous on me.
Either way, they were only £3 from New Look.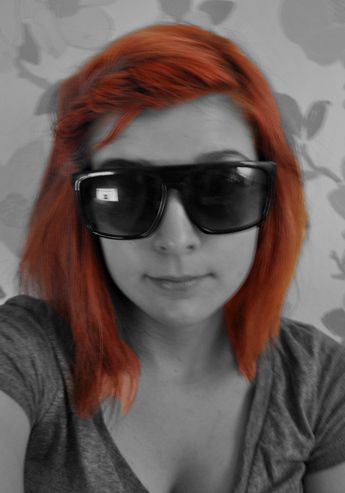 I'm black and white cause I stupidly got sunburned and I look silly. And yes I realise that my photoshop skills leave a lot to be desired.
Posting may slow up a bit again. This one is scheduled because I'm on a train back to London today, and I have exams tomorrow and Friday :(
And then I'm away visiting my Nan for her 40th wedding anniversary at the weekend without internet access. But if you don't feel you can last that long without me then I'll be
tweeting
off my phone a lot I guess.