I know these aren't a new thing, these necklaces have been knocking around for a while now, but usually with hefty price tags attached.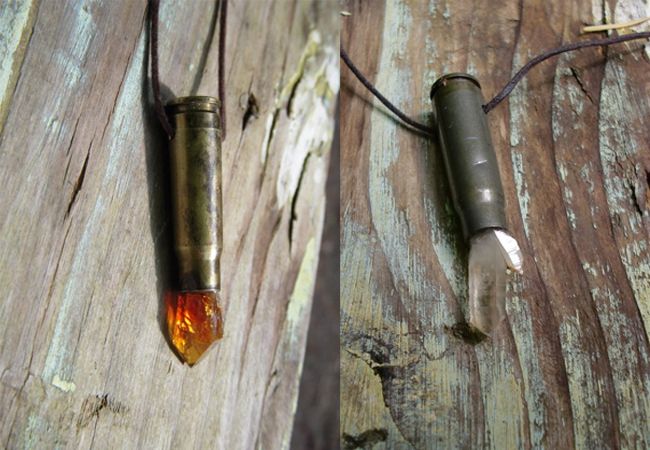 After some faffing on etsy during revision procrastination I found
this etsy shop
selling them for the very reasonable price of $10-40, depending on the size and type of crystal.
I used to love crystals when I was younger, I think I still have a pretty large collection somewhere, so I'm pretty much obsessed with getting one of these now.
I think these pendants are pretty immense, and they slot nicely in with the grungey military look which seems to be hot shit at the moment. If I had any cash to throw about at the moment I'd get a couple of these bad boys to layer up over an outfit like
this one.
Also they'd make great gifts dontcha think? *hinthintfriendsandorfamilywhoreadthisblog* *oranyoneelseforthatmattermybirthdayisaugust19th*
All images from
scarlettbegonia11's etsy shop