It might be a bit gross, but I like jewellery with a twist of the macabre to it, and
Moon Raven Designs
certainly caters to that. I found out about the shop via
an interview with the couple behind it
on another blog.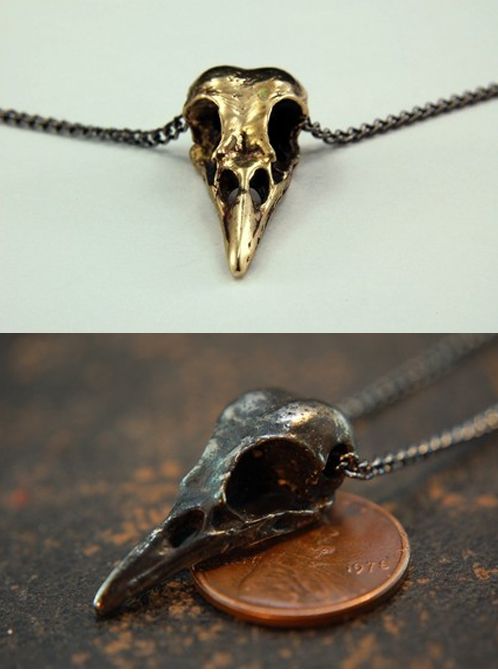 Bronze raven skull pendant, Oxidised crow skull pendant
A lot of the pieces are actually cast from molds made from real bird and animal bones collected by one of the designers.

Bronze raven claw pendant, Miniature wolf skull pendant
I personally like the bird skull pendants the most, but there are also bat skulls, miniature wolf skulls, claws and talons. Make sure you
check out the etsy shop
, as there's far more there than I could ever feature here.
Oh, and the prices are pretty good too for handcrafted jewellery. Much more affordable than the
Pamela Love talon jewellery!
All images from the
Moon Raven Designs etsy shop
.